On the beautiful beach, waves gently beat against the rocks along the coast as children enjoy themselves in a tranquil and relaxing atmosphere. Wonderful music suddenly sounds from afar. The soft beach sand unexpectedly becomes rocks under the sea – We are now deep in the ocean, and look, sea creatures dance along with the music and seem to have something to say!
An immersive interactive performance specially conceived for babies and toddlers, The Ocean is jointly produced by children's music education company DKS Shanghai and Dominic Harlan, a British composer accomplished in creating music programmes for children. Themed around protecting the sea, this performance features a combination of excerpts from well-known classical music pieces and original works. Adults and children are guided by a performer and music to engage in interactive games, diving into the colourful marine world along with musical notes and listening to the thoughts of sea creatures.
Director: Kate Chen
Music Director, Composer and Arranger: Dominic Harlan
Performer: Haining Wang
Duration: Approximately 45 minutes, no interval
Remarks:
1. Two types of tickets to this programme are available, namely "Children Package" and "Observer Ticket":
– Children Package: including tickets for one kid and one adult, which are limited to babies aged 3 to 24 months or children aged 2 to 6 years old;
– Observer Ticket: limited to adults watching the performance in a designated area.
2. Audience are requested to take off their shoes before entering the venue. Those seated in the "Parent-Child Area" will be seated on the floor. Comfortable clothing and socks are recommended.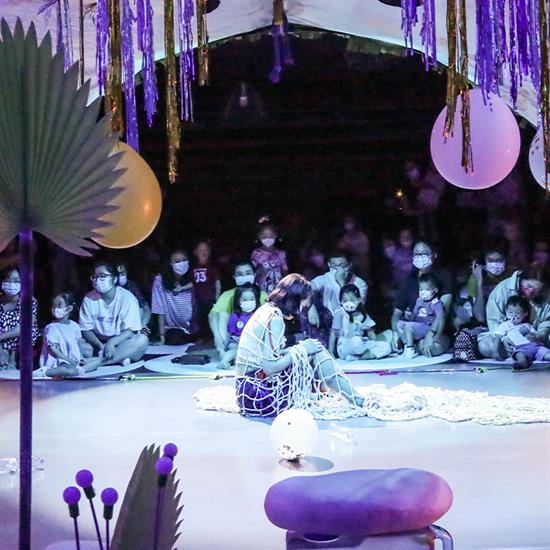 ---