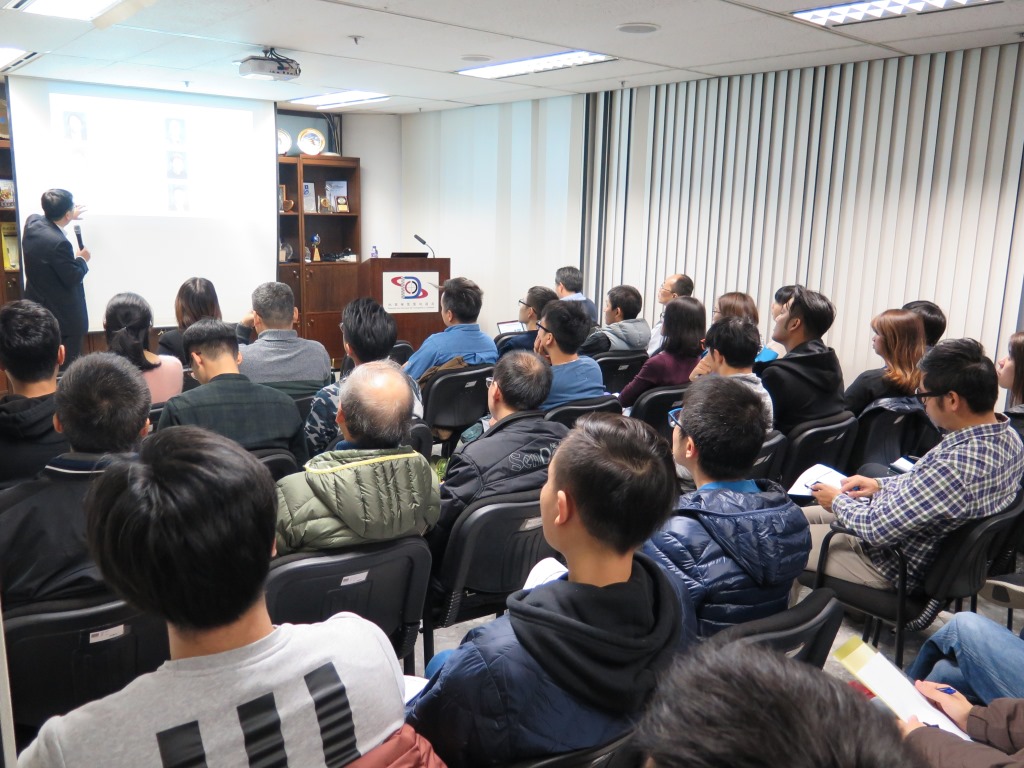 Prof. Shi Wen Zhong, Chair Professor of the "Department of Land Surveying and Geo-Informatics of The Hong Kong Polytechnic University" was explaining the recent study on the development of Urban Informatics and Smart City
Urban information management and intelligent application are the current inevitable trends. In response to the future development needs in Macao, promoting the construction of Smart City as well as the analysis and application in various public services through the Big-data technologies to provide scientific data support for various decisions, Cartography and Cadastre Bureau invited the professors from "The Department of Land Surveying and Geo-Informatics of the Hong Kong Polytechnic University" to hold "Surveying and Geo-Information Technology Training Course" on 13 to 14 of December 2018. The sessions were based on "Urban Big Data and Utility Data Management", which topics included "Latest developments on Urban Informatics and Smart City Researches", "Sensing and Enabling Cities through Big Data", "Geostatistics and exploratory spatial data analysis" and "Utility Data Management and Application of Urban Big Data Analytics". In this two-day training, the lecturers explained the theories together with practical cases to introduce the integration and frontier development direction of Geographic Information System (GIS) and Building Information Modeling (BIM) and also discussed the application of High Definition Map in the development trend of smart cities, as well as shared the achievements of applications in Smart City by The Hong Kong Polytechnic University and interactively explained how to take advantage of Big-data for environmental analysis and ambient sensing and internet of things. Finally, they presented the mathematical models, geographic information system (GIS) in utility network and the application of Urban Big-Data Analytics as the conclusion.
This is the fourth year for Cartography and Cadastre Bureauto organize the relevanttraining courses. The total number of participants in this time was approximately one hundred and sixty. Besides the technical staff within Cartography and Cadastre Bureau, participants also came from the Land, Public Works and Transport Bureau, Marine and Water Bureau, Macao Post and Telecommunications Bureau, Transport Bureau, Environmental Protection Bureau, Infrastructure Development Office, Municipal Affairs Bureau and The Macau Laboratory of Civil Engineering, etc.
View gallery