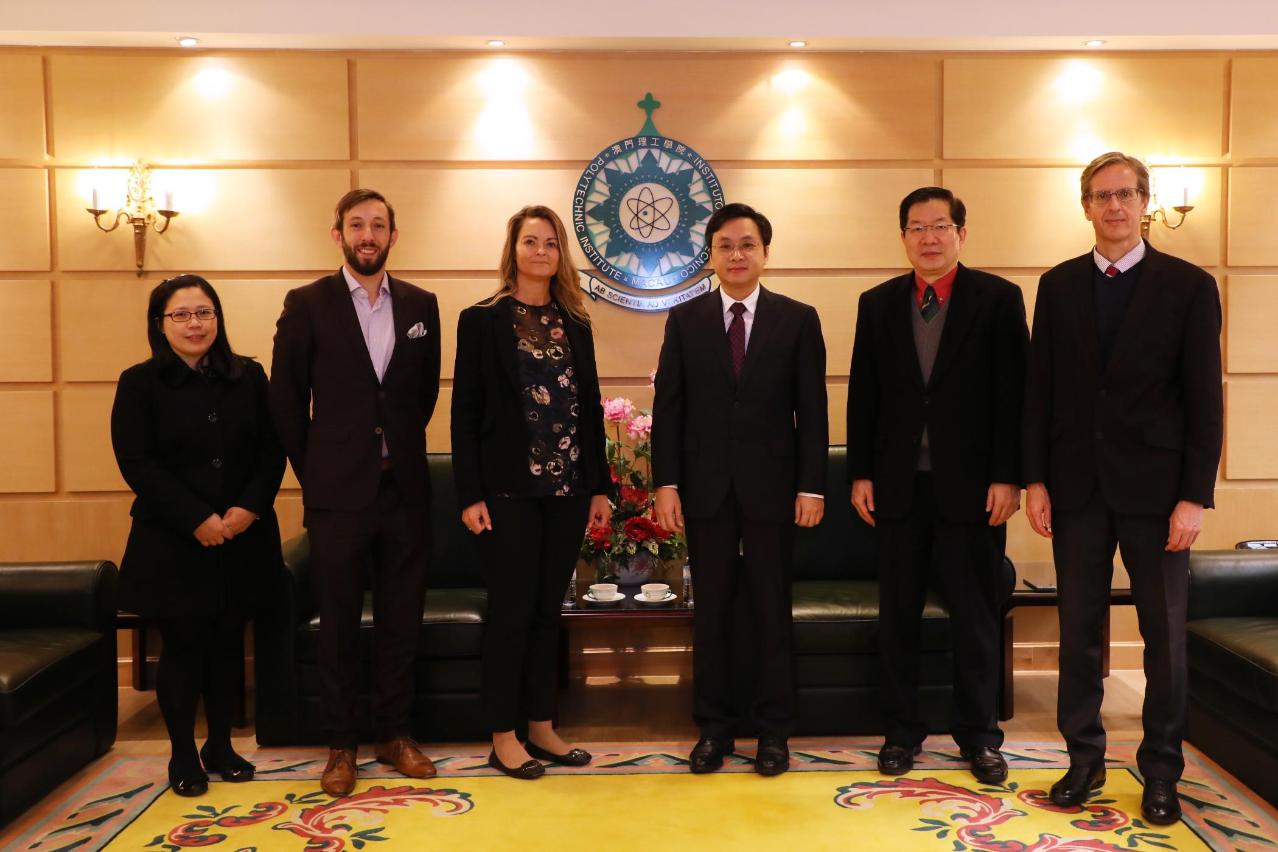 Visit of Ms. Catrin Diamantino (3rd from the left), Bell UK CEO to MPI to Strengthen International Cooperation
In order to strengthen international cooperation in English education, Ms. Catrin Diamantino, CEO of Bell Educational Services Ltd. UK, recently visited MPI along with Mr. Adam Ennis, the China Country Manager of Bell UK. They were warmly welcomed by President Im Sio Kei and the management of MPI-Bell. The MPI-Bell Centre of English is a cooperation of 15 years between MPI and Bell UK, which has provided high quality English college courses to MPI students and teachers, as well as professional training to the wider communities in Macao and Mainland China. More than 50,000 people have benefited from these widely acclaimed programs.
President Im Sio Kei recalled the close cooperation and mutual support between MPI and Bell, and introduced the latest developments at MPI. Ms. Catrin Diamantino expressed her satisfaction in the successful work of the MPI-Bell Centre, and her hopes for greater mutual cooperation in the near future, including offering new opportunities for MPI students to take part in academic English study in Cambridge, for Macao teachers of English to benefit from the teacher development expertise of Bell UK trainers, and for strengthening the exchange of teaching experiences from both sides to continue to assure effective teaching quality.
During the visit, Ms. Diamantino and Mr. Ennis toured the MPI-Bell Centre on the MPI campus, and were introduced to the latest facilities and ideas the Centre uses to develop and maintain its high quality English teaching and learning.
View gallery