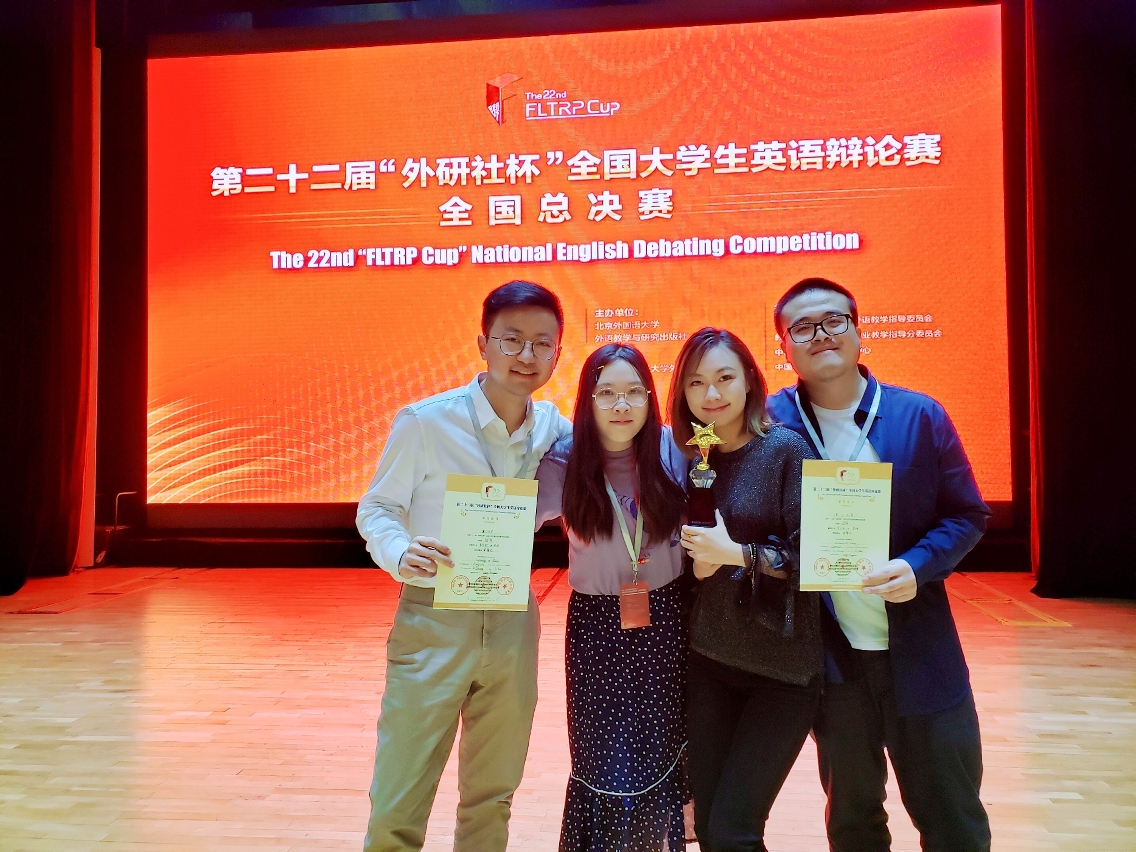 Li Kun, Liang Xinyuan, Zhang Yi, Li Jianeng (from left)
The University of Macau (UM) English Debating Team recently won the championship of the 22nd 'FLTRP Cup' National English Debating Competition. This year's event attracted nearly 100,000 debaters from 500 universities in China. This is the third time that UM has won the championship of the contest. The team previously won two championships, in 2009 and 2017, respectively.
A team formed by Li Kun, a master's student from UM's Faculty of Social Sciences, and Li Jianeng, a fourth-year student from Lui Che Woo College, got into the elimination rounds of the final stage among 124 teams from different parts of China. In the final, the team beat their counterparts from Fudan University, Shanghai International Studies University, and China Foreign Affairs University. Zhang Yi, a third-year student from the Faculty of Business Administration, and Liang Xinyuan, a second-year student from the Faculty of Arts and Humanities, were invited to serve as judges in the contest. Debaters Li Kun and Li Jianeng were ranked No 2 and No 4 respectively in the contest.
Founded in 1997, the 'FLTRP Cup' is the largest and the highest-quality English debate competition in China. Since 2009, the UM English Debating Team has won three championships, two second prizes, and one third prize in the contest.
View gallery