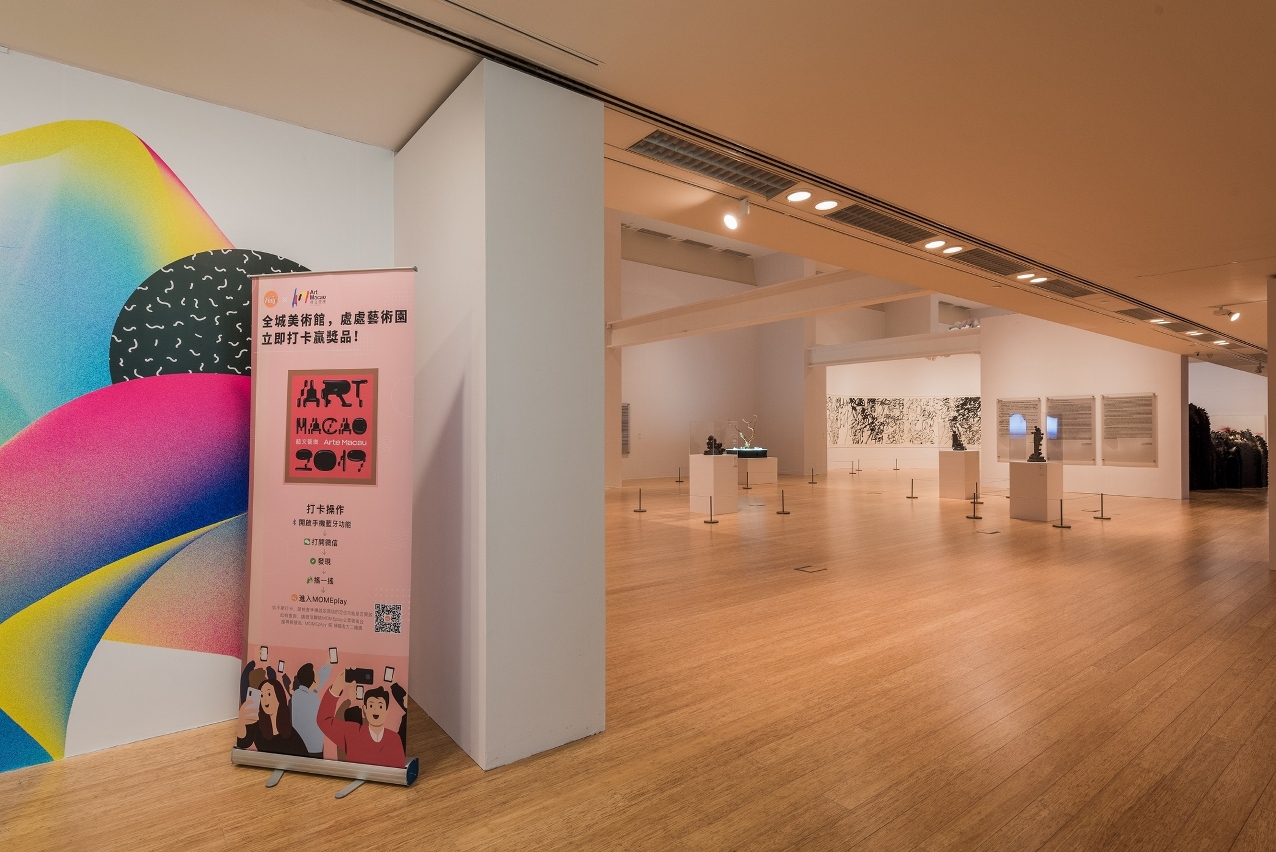 Art Macao: International Art Exhibition
"Art Macao", a six-month mega arts festival, brings a new artistic and cultural experience to the city. A total of 41 events will be held at 48 locations in Macao, including a number of international art exhibitions, performances, international youth festivals and visual arts exhibitions of Macao higher education institutions. The Organizer launched a mobile application, namely "Art Macao", for the public to access the latest information about the event.
In addition to the exquisite main exhibition at the Macao Museum of Art, "Art Macao" also features a series of extraordinary artistic events, including several other exhibitions organized by luxury hotels and integrated resorts and by foreign consulates accredited in Hong Kong and Macao, outdoor art installations which are displayed at various attractions of the city, as well as the highlights of the Macao Orchestra and the Macao Chinese Orchestra concert seasons, signature programmes of the Macao Cultural Centre, the International Youth Festival, and the Visual Arts Exhibitions of Macao Higher Education Institutions designed for audiences of different ages.
The Organizer specially launched a mobile application, named "Art Macao", featuring details of the exhibitions, events, artists' profiles and exhibits. The application also features a function of photography with a number of graphic patterns specially designed for the event, adding a lively festive atmosphere; the information in the application is constantly updated and the application is available in traditional and simplified Chinese, Portuguese and English. The application can be downloaded for free by searching "Art Macao" in the App Store or Google Play. Residents and tourists are welcome to enjoy the application.
Admission to most activities of "Art Macao" is free. For details, please visit the respective webpage at www.artmacao.mo, its official Instagram account "artmacao", "IC Art" page on Facebook and the WeChat account "ICmacao".
View gallery