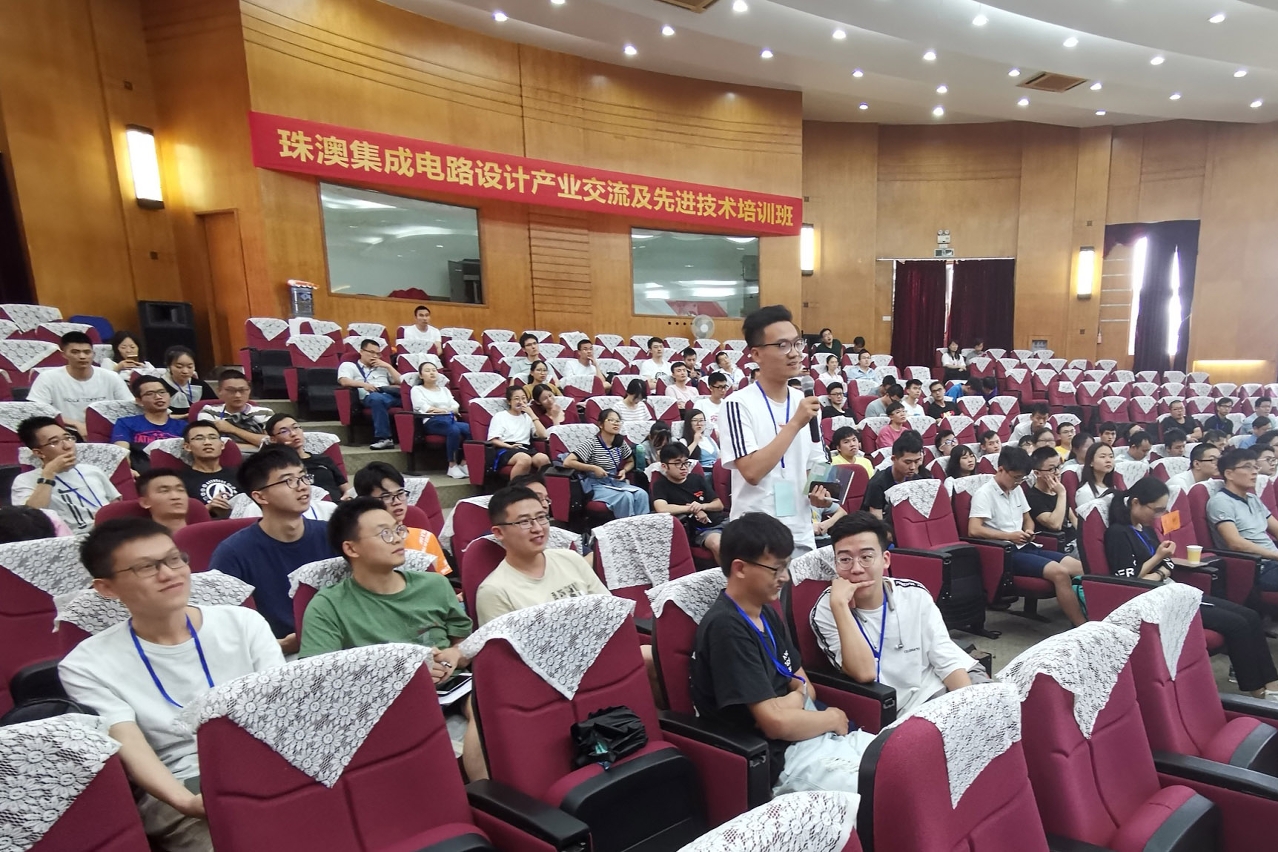 Students raise questions to faculty members
The University of Macau's (UM) Institute of Microelectronics (IME) and State Key Laboratory of Analog and Mixed-Signal VLSI, together with the Zhuhai Southern IC Design Service Center, recently jointly held a one-week short course titled 'Advanced IC Summer Course' for people from the Greater Bay Area (GBA) and beyond. The course aimed to promote the development of the integrated circuit (IC) industry in the GBA and strengthen exchange and collaboration between industry, universities, and research institutes between Macao and Zhuhai. The event attracted about 150 faculty members, students, engineers, and industry practitioners.
The course took place in both Macao and Zhuhai. In the first session of the course, IME Deputy Director (Academic) Sin Sai Weng told the students about the achievements and international quality of the AMS-VLSI Lab. Associate Professor Law Man Kay also talked about papers published by UM at the International Solid-State Circuits Conference and explored the future directions and achievements in integrated circuit research to help students learn more about the industry.
In addition, the students also received training from scholars of the IME, including Prof Sin and Prof Law, as well as Assistant Professors Lu Yan, Chen Yong, Chan Chi Hang, Yin Jun, and Un Ka Fai. They gave lectures to the students on various topics, including analog IC, analog-to-digital converter, integrated power and wireless power, wireline and wireless communication, and artificial intelligent (AI) chip design. The students also visited the AMS-VLSI Lab, which is the only state key lab in microelectronics in South China.
Among the 150 students, 33 of them came from chip design companies in the GBA and 30 of them are students from the University of Electronic Sciences and Technology of China in Chengdu.
View gallery