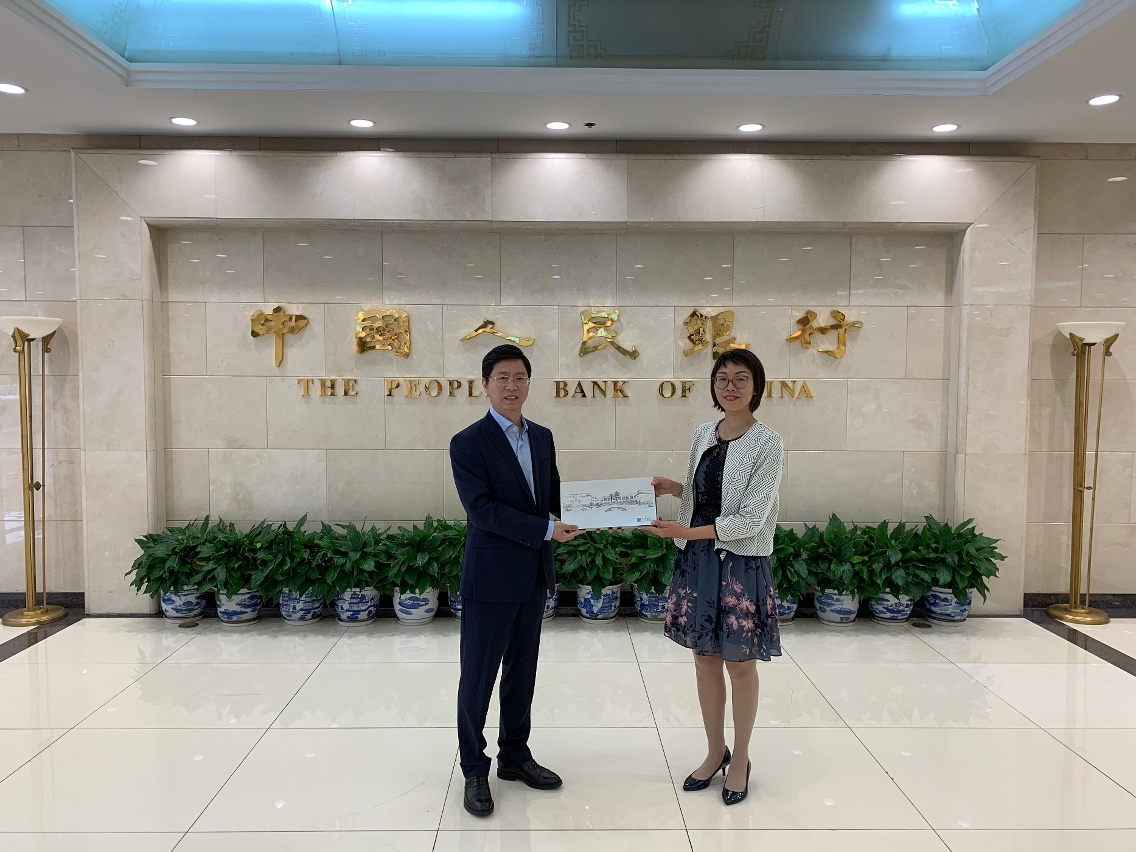 Director of GIF, Ms. Connie Chu, presented souvenir to Director General of the AML Bureau of PBOC, Mr. Liu Honghua
With the opportunities posed by the development of the Guangdong-Hong Kong-Macao Greater Bay Area, the cooperation and exchange of commercial and economic activities between the Mainland and Macao have become more frequent. To further strengthen the cooperation and bilateral communication, GIF has been paying regular visits to the Mainland's anti-money laundering (AML) departments. For this reason, the Director of GIF, Ms. Connie Chu I, together with three GIF representatives, went to Beijing on 12th September 2019, and visited the AML Bureau of the People's Bank of China (PBOC) and the China Anti-Money Laundering Monitoring and Analysis Center (CAMLMAC).
In the morning of 12th September, the representatives of GIF met with management and staff of AML Bureau of PBOC, including Director General Liu Honghua, Deputy Director General Bao Mingyou, Director of Division Cao Zuoyi and Deputy Director of Division Gong Jingyan. This meeting mainly focused on AML/CFT experience sharing of mutual evaluation. The meeting was held with fruitful achievements.
In the afternoon of the same day, representatives from GIF met with management and staff of CAMLMAC, including Director General Gou Wenjun, Deputy Director General Hao Xiangjie, Director of Division Zhang Yalong and Deputy Director of Division Liu Xiaona. In-depth discussion and experience sharing were conducted on the statistics of suspicious transaction reports, as well as typologies and latest AML/CFT trends. GIF will continue to collaborate closely with the financial intelligence unit in the Mainland, in order to maintain a healthy development of the financial system and financial security.
View gallery