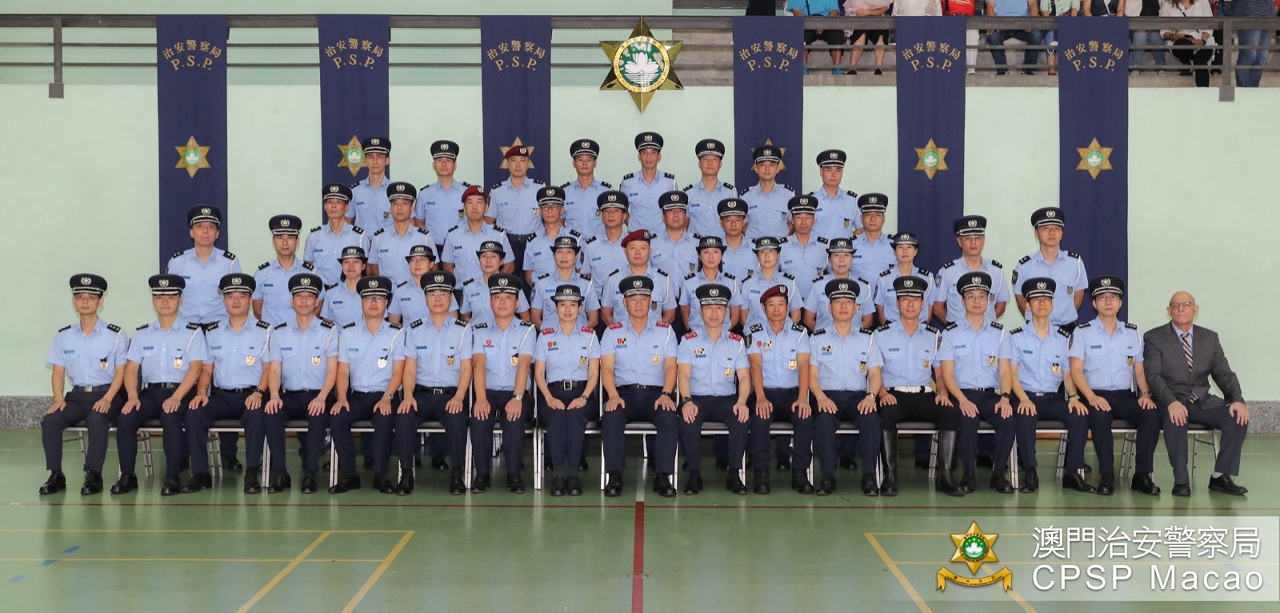 The Directorate and heads of department of the PSP pose for a photo with the newly promoted Senior Inspectors
A promotion ceremony to the rank of Senior Inspector was held this morning (28 October) at the Special Police Unit Building of the Public Security Police Force (PSP). The simple and solemn ceremony was officiated by Commissioner Leong Man Cheong and attended by the Directorate and heads of various departments, who wore new epaulettes on the uniforms of the promoted officers, extended to them their warmest congratulations and encouraged them to have better performance in the new stage of their career.
30 officers (22 males and 8 females) were promoted to the rank of Senior Inspector after successfully completing the Senior Inspector Promotion Course 2019 which was divided into three phases: collective phase, professional phase and internship.
View gallery