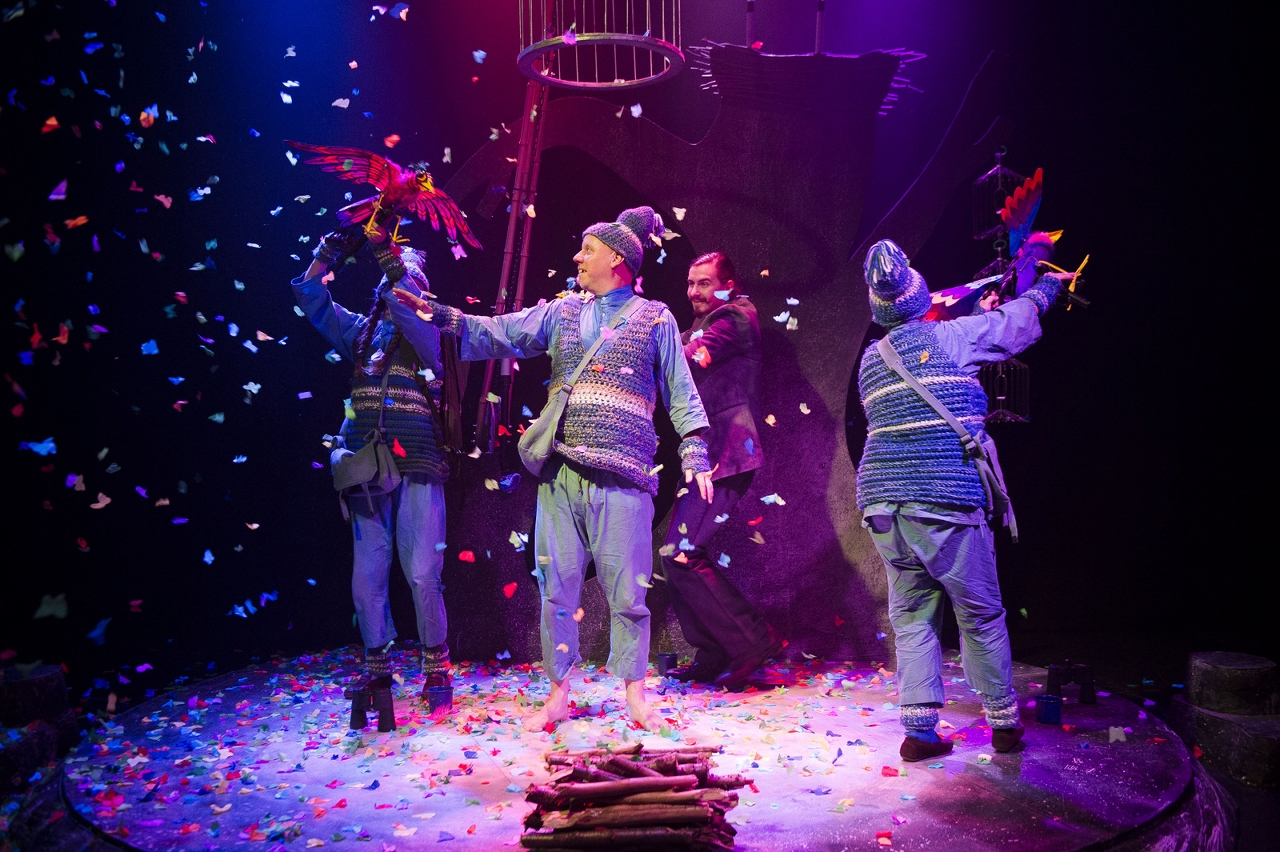 Shh! We Have a Plan
Due to the overwhelming demand, the Macao Cultural Centre, under the auspices of the Cultural Affairs Bureau, will be presenting five additional shows in the ARTwarming Winter series. Puppet musical Shh! We Have a Plan will be staged in two extra performances taking place on December 27 and 29, while the sensorial experience for babies The Garden of Spirited Minds will have three more shows scheduled from December 31 to January 2 at CCM's Small Auditorium.
Additional shows on 27and 29 Dec. 5 p.m. ----------------------- Shh! We Have a Plan
Based on the well-known book by Chris Haughton, Shh! We Have a Plan is a family adventure in the woods that will take the audience to reflect on freedom and kindness. Brought by the Northern Irish company Cahoots NI, this tale without words features music and puppetry, following the journey of a madcap bunch on their crazy race to capture an elusive bird perched high on a tree. In parallel to their performances, the Cahoots NI will host a physical theatre workshop for children aged 3 to 5 and a puppet workshop for parents and kids. The two sessions were designed to introduce the fun of storytelling to kids and show families how to make their own puppets.
Additional shows 31 Dec –02 Jan. 11 a.m.---------------The Garden of Spirited Minds
Babies are invited to enjoy a multi-artistic experience for the senses at The Garden of Spirited Minds, a place where the tiny audience is allowed to move freely, savouring multiple perspectives and exploring a mysterious small world. Created by Serbian Swedish artist Dalija Thelander, this new visual experience for babies stems out of a soothing installation whose setting is inspired by organic forms.
Tickets for the additional shows will be on sale from this Sunday, November 10, at CCM's box office and Macao Ticketing Network outlets, available at various discounts together with all "ARTwarming Winter" programmes. For further information on promotional offers and ticketing please visit CCM's website at www.ccm.gov.mo or call (853) 2840 0555.
View gallery