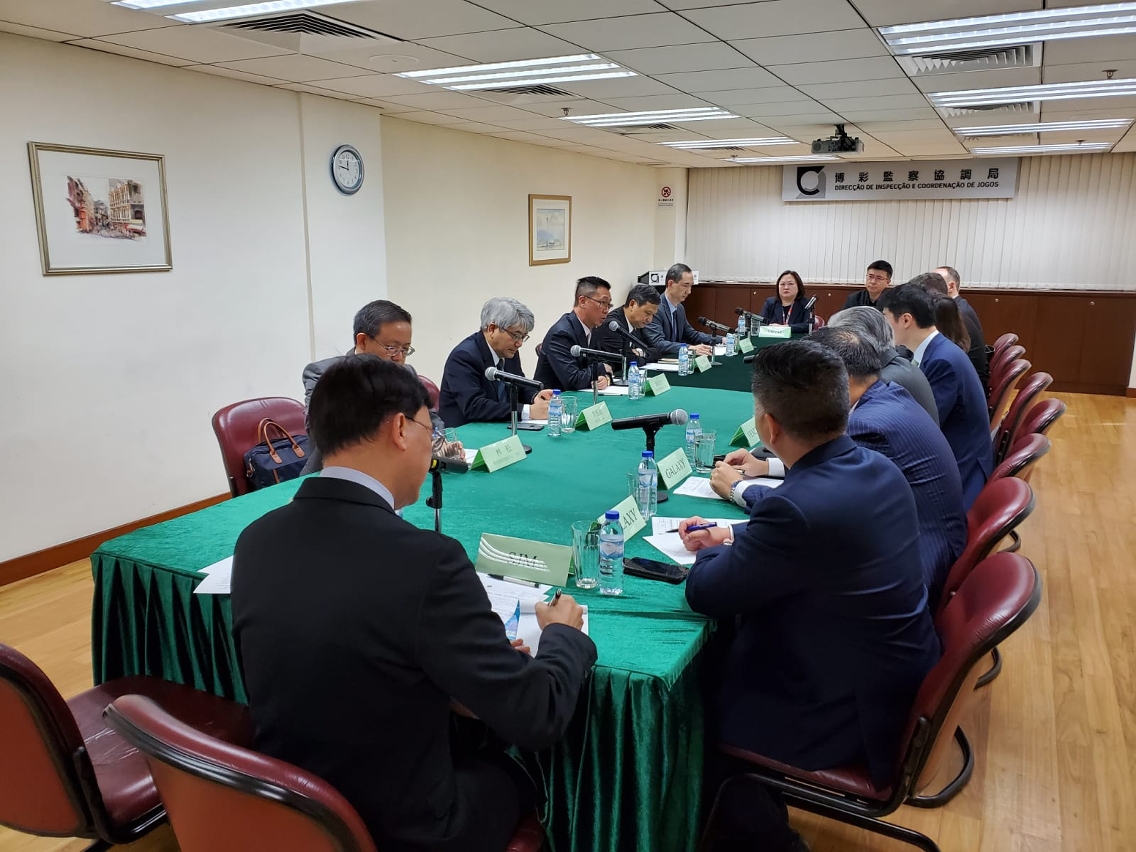 The Government holds a meeting with casino sector representatives to explain measures for the prevention in Macao of any outbreak of disease.
The Government held a meeting to brief representatives of the local casino gaming sector on guidelines and measures for the prevention in Macao of an outbreak of disease.
The meeting was held on Thursday (2 January) and involved officials from the Health Bureau and the Gaming Inspection and Coordination Bureau.
The meeting aimed to promote advanced forms of preparation against the risk of any local outbreak of communicable disease. That was particularly in view of the large number of visitors expected to arrive in Macao during the Lunar New Year holiday period; and of the coincidental ongoing peak time for seasonal influenza.
Casino sector attendees said at the meeting they would fully comply with Government policies and measures for either the prevention – or if necessary the control – of any local outbreak of disease.
The Government has always paid great attention to the safety of visitors and casino employees, and convened Thursday's meeting in response to a cluster of pneumonia cases being reported in Wuhan, Hubei Province.
During the meeting, the Health Bureau gave more information about ways members of the public could prevent respiratory infection. The Bureau additionally offered some suggestions to casino representatives regarding action their companies could take. They included:
- disseminating in a timely manner to employees, the latest information on communicable disease;
- installing temperature-monitoring equipment at all venue entrances – those for employees as well as those for patrons – to detect any people that might have fever;
- paying close attention to the physical condition of employees and patrons: anyone with fever or symptoms related to respiratory diseases, should wear a mask and seek immediate medical assistance;
- ensuring that anyone identified as having fever, disclose whether they had been to Wuhan in the previous 14 days. In case of confirmation of such a visit, the Fire Services Bureau should be called out in order to transport the person to Conde de São Januário Hospital for further examination; and
- notifying the Disease Prevention and Control Centre – either by telephoning 2870 0800, or by faxing 2853 3524 – if a large number of either sick or absent employees or patrons has been identified by the casino operator.
View gallery