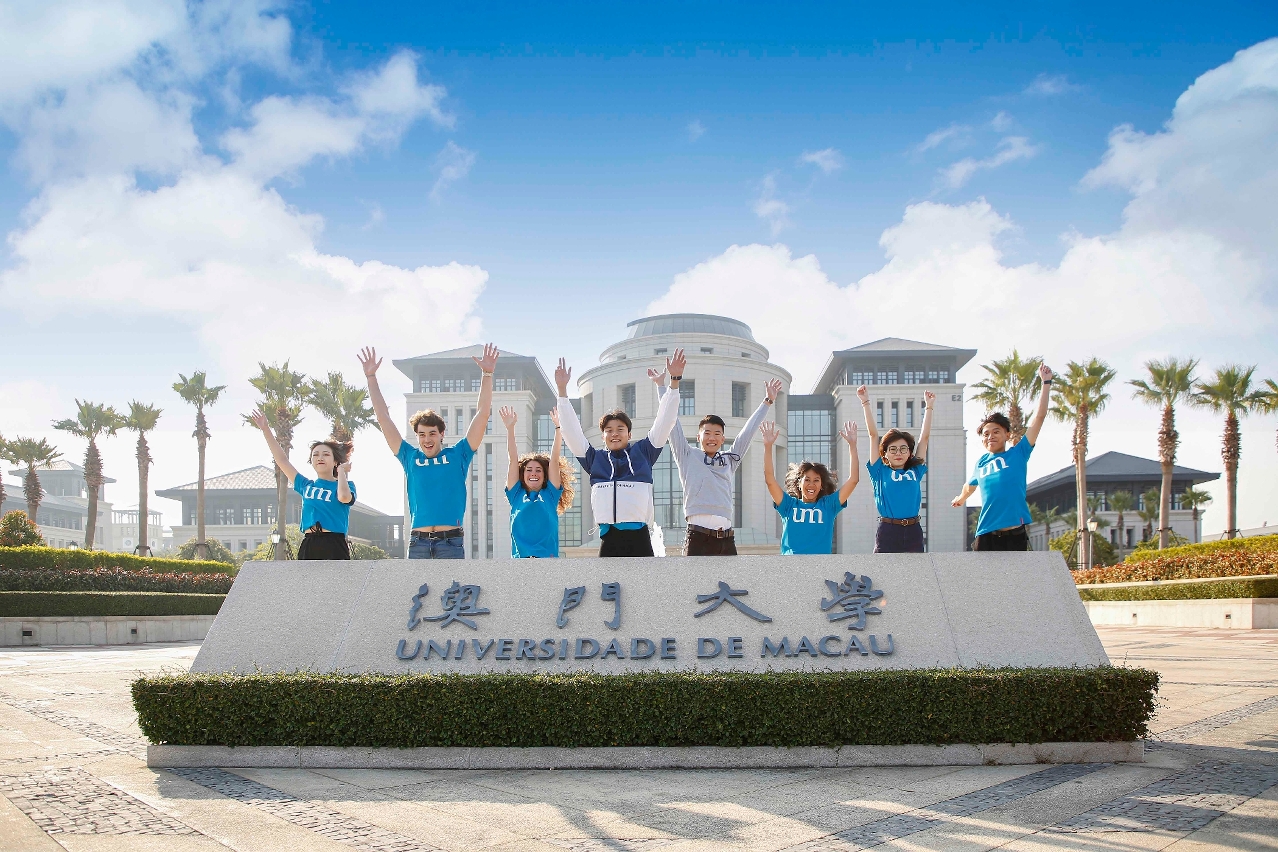 UM's bachelor's degree programmes are now open for applications
The entrance examination for the University of Macau's (UM) bachelor's degree programmes for the 2020/2021 academic year is now open for applications. Those who are interested should complete online application at the UM Registry's website. The deadline for applications is 17 January.
As the only internationalised public comprehensive university in Macao, UM offers a variety of academic programmes to help local students find a major that matches their interests. English is the main medium of instruction. The university constantly expands its international network and actively builds new platforms for international collaboration in order to broaden the students' horizons. It has established collaboration agreements with 261 institutions of higher learning in 33 countries and regions. UM students can choose from 168 universities around the world for exchange programmes or overseas studies. UM also provides students with many internship opportunities, both local and overseas, in order to enhance their employability upon graduation.
So far, the employment and further studies rate among UM graduates with a bachelor's degree has exceeded 90 per cent. Among those who have found employment, 70 per cent did so before graduation. Some graduates were accepted by renowned graduate schools, including those at the Massachusetts Institute of Technology in the United States, the University of Toronto in Canada, the University of Melbourne in Australia, the National University of Singapore, Peking University, Tsinghua University, and the Chinese University of Hong Kong.
Each year, UM offers more than 60 scholarships and academic prizes worth a total of MOP 4 million to more than 400 outstanding students. Lam Lam, a first-year student of electromechanical engineering, is one of these students. UM's English-teaching environment is one of the reasons why she chose UM. 'Studying at UM not only improves my English; it can also fulfill the English requirements for the profession of electromechanical engineering, which will in turn prepare me for studying overseas in the future,' says Lam. Foong Chan Kok, a first-year student in the Department of Psychology, is from Malaysia. He received A1 in six subjects in the UEC (Unified Examination Certificate) examination, and he considers UM to be an ideal university. 'The residential college feels like a home. Living in the college helps me develop team spirit and improves my dancing skills,' he says.
Those who are interested can visit UM on the Open Day on 12 January for more admission information. For online application, please visit https://reg.um.edu.mo/admissions/macao-students/admission-examination/?lang=zh-hant. For enquiries, please call 8822 4007 during office hours or email to admission@um.edu.mo.
View gallery