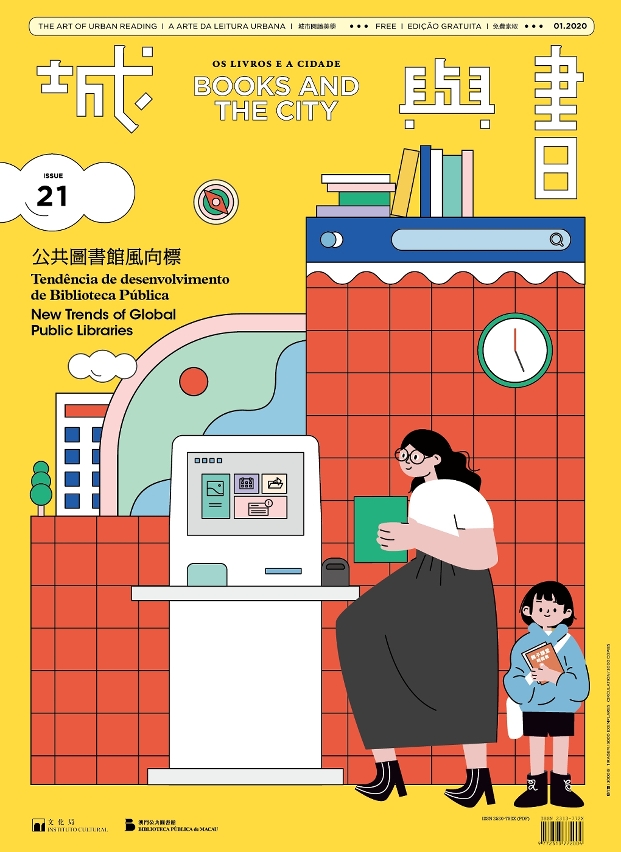 Macao Public Library of the Cultural Affairs Bureau launches the 21st Issue of Books and the City
The Macao Public Library of the Cultural Affairs Bureau, launches the 21st issue of Books and the City, which is now available to the public. In the new year 2020, Books and the City will guide the public to embark on an innovative reading journey. Featuring public library services and experiences from around the world, this issue introduces readers to the development of public libraries and probe into the various functions served by urban public libraries.
In this issue, the column "Library Portrait" covers an interview with Xiong Liang, a renowned picture book author in Mainland China. The author shares his experiences of creating appealing picture books that are close to his heart, although he has no related educational background. The column "Library Wonder Why" responds to the enquiries about electronic payments in the Macao Public Library, while the column "Library Handbook" introduces four new electronic library resources. In "Author's Say", two Portuguese professors, Tiago Saldanha Quadros and Margarida Saraiva, who are dedicated to exploring the architectural language in Macao, are invited to share the stories behind the creation of Macau Sessions, Dialogues on Architecture and Society, a book available both in English and Portuguese. The column "New Launch" introduces a rich variety of new arrivals, including books, movies, music and magazines. In addition, this issue also features eleven brief yet insightful book reviews in Chinese, Portuguese and English.
A total of 3,000 copies of Books and the City are available free of charge at all branch libraries under the Cultural Affairs Bureau, tertiary education institutions, Tap Seac Gallery and several bookstores as well as cultural and art spaces in Macao. The past twenty issues are also accessible online at the Macao Public Library website at www.library.gov.mo.
View gallery