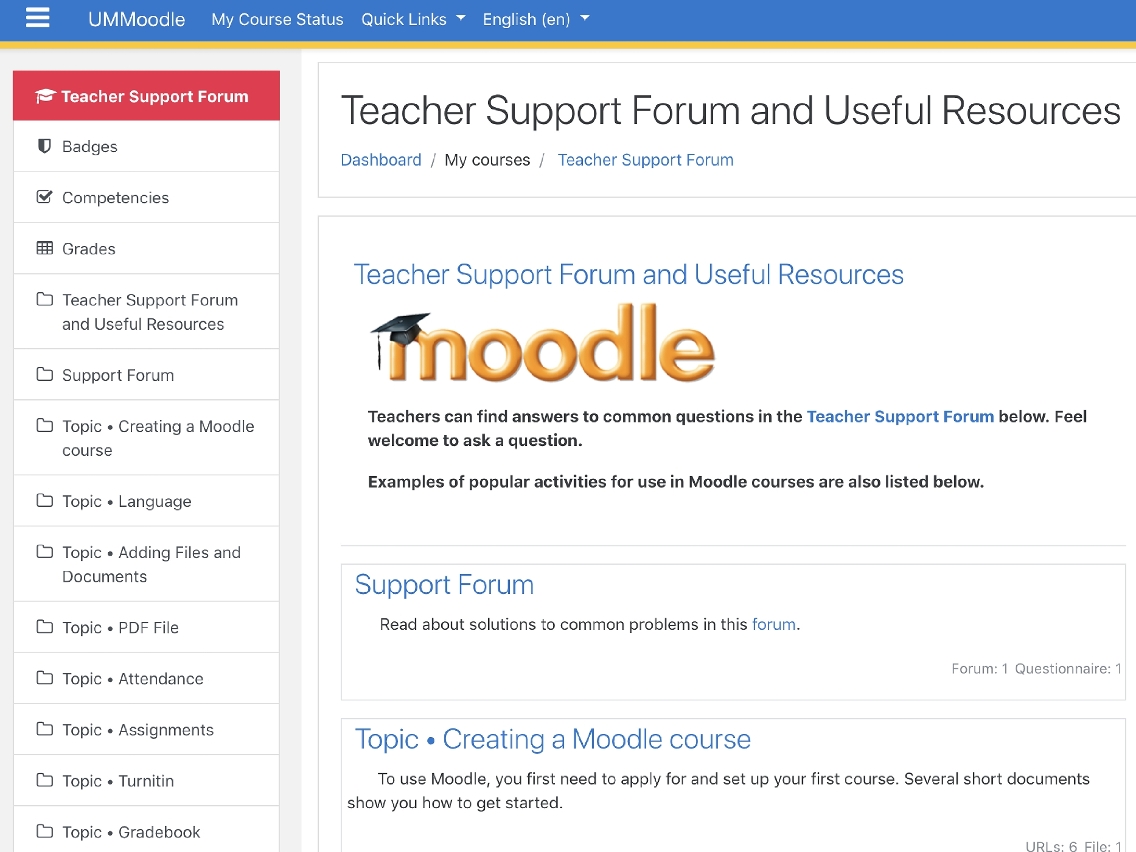 UM's Moodle online learning platform
All higher education institutions in Macao have further postponed class resumption as a response to the continuation of the novel coronavirus outbreak. The University of Macau (UM) has been dedicated to promoting online teaching and learning. For this reason, UM students can continue to engage in learning via distance education resources, such as massive open online courses (MOOC) platforms, to keep acquiring knowledge during class suspension.
Before official class resumption, UM will make use of distant learning resources to keep students learning and to provide academic guidance. Students will receive equivalent academic results and credits upon completing the assignments and exams online according to the original course curriculum. UM will ensure that course materials and information are provided to students in advance via appropriate channels. The university will also announce the schedule, style, and content of online lectures in a timely manner. In addition, advisors of master's students and PhD students will continue to provide academic guidance via different online platforms.
UM has launched various online learning resources in the past, including the university's first English MOOC course launched on XuetangX in 2018, for students and those who are interested to learn. Participants can access the online courses without time and space restrictions.
Depending on the situation, UM may hold additional lectures in the evening or on weekends to ensure that students can complete their learning tasks based on the original curriculum. The university may also implement special measures to prevent delays in students' graduation that are caused by the epidemic outbreak.
In addition, as the class resumption dates of UM as well as mainland universities remain uncertain, UM will make appropriate arrangements accordingly for students whose plans to join exchange programmes in mainland China have been affected by the outbreak.
UM will continue to release the latest information on the dedicated webpage of the UM Task Force for Pneumonia Prevention and Control https://www.um.edu.mo/zh-hant/task-force-for-pneumonia-prevention-and-control.html. Please stay tuned for the updates.
View gallery