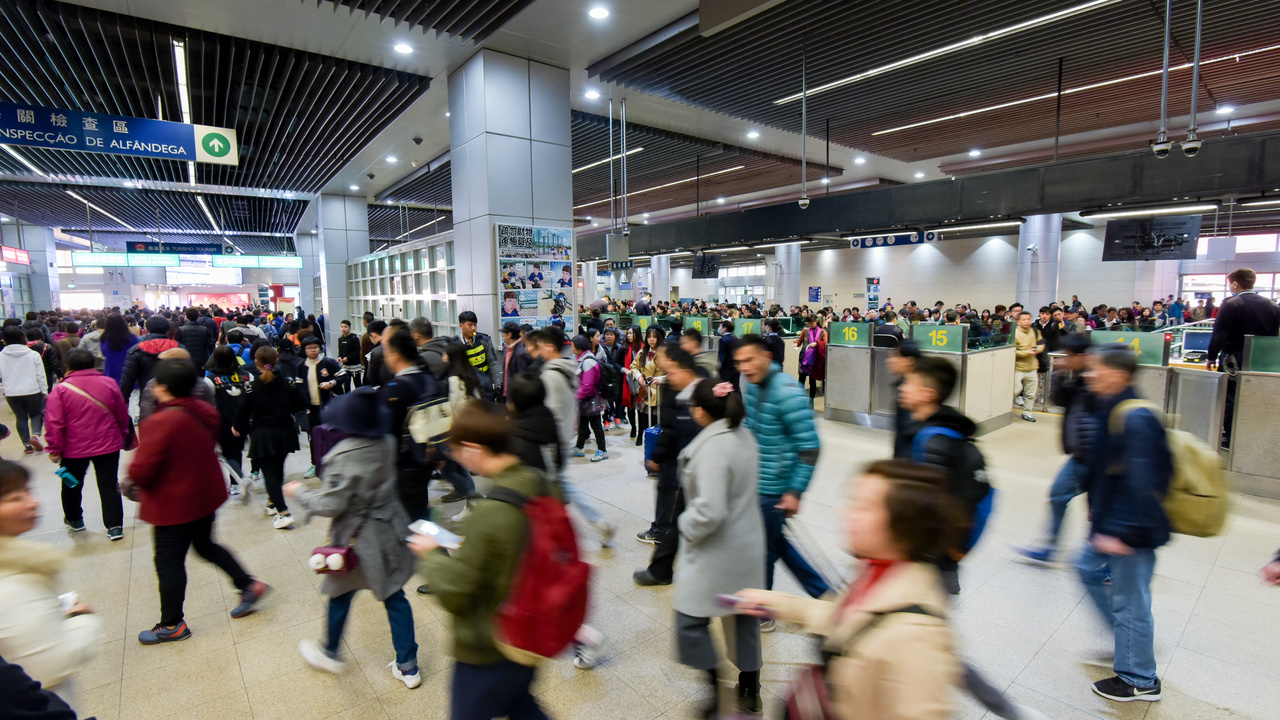 Information from the Statistics and Census Service (DSEC) indicated that owing to the impact of COVID-19 epidemic, visitor arrivals in January 2020 dropped by 16.8% year-on-year to 2,850,465. Same-day visitors (1,530,832) and overnight visitors (1,319,633) decreased by 14.2% and 19.6% respectively. The average length of stay of visitors held steady year-on-year at 1.2 days; overnight visitors extended their stay by 0.1 day to 2.3 days, whereas the duration for same-day visitors remained unchanged at 0.2 day.
Visitor arrivals from different countries/places registered a year-on-year decline in January. Visitors from mainland China went down by 14.9% to 2,132,032 (57.2% of them were from Guangdong Province), with those travelling under the Individual Visit Scheme (1,113,461) falling by 14.4%. Visitors from the nine Pearl River Delta cities in the Greater Bay Area totalled 1,146,335, an increase of 10.9% year-on-year; those coming from Zhuhai (319,273) and Guangzhou (235,161) rose by 9.3% and 14.4% respectively. Visitors from the Republic of Korea (43,129), Hong Kong (476,032) and Taiwan (70,382) declined by 56.6%, 10.8% and 19.0% respectively, and those from the United States (11,623), Australia (7,052), Canada (4,925) and the United Kingdom (3,132) recorded decreases of more than 20%.
Analysed by checkpoint, visitor arrivals by land fell by 14.1% year-on-year to 2,171,321 in January, with those arriving through the Border Gate (1,606,371) and via the Hong Kong-Zhuhai-Macao Bridge (273,693) dropping by 11.7% and 38.3% respectively; meanwhile, those entering via the checkpoint of Cotai (289,957) increased by 9.9%. Visitor arrivals by air edged down by 0.6% year-on-year to 310,924, whereas those by sea fell by 36.9% to 368,220.
View gallery