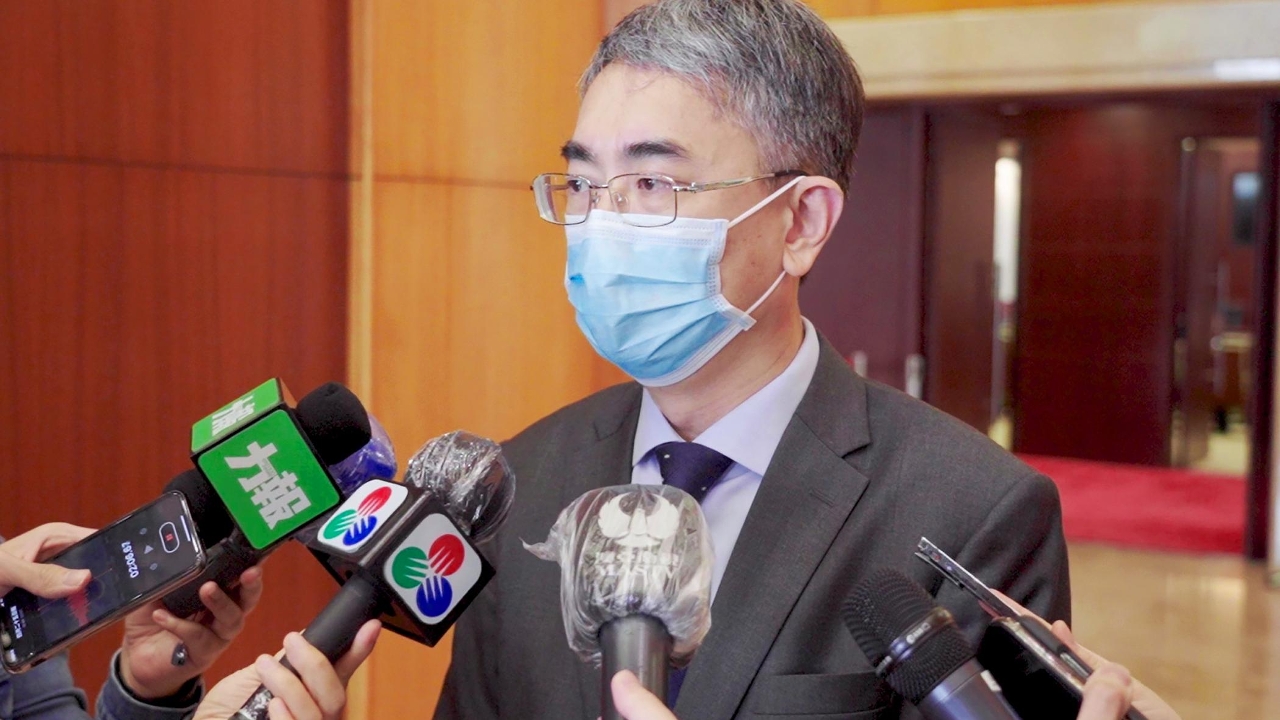 Members of the public should remain highly vigilant about developments concerning the coronavirus (COVID-19) outbreak, even as Government departments are due to resume normal public services from Monday.
The remarks by the Secretary for Administration and Justice, Mr Cheong Weng Chon, were made today to reporters, on the sidelines of a committee meeting at the Legislative Assembly.
Secretary Cheong stated that the decision to resume normal public services at all Government departments was made after a thorough evaluation of the COVID-19 situation in Macao and in neighbouring cities. For the past two weeks, Government departments had been providing only basic or emergency services.
Following the resumption of normal public services, Government departments would have to comply with a set of disease-control guidelines issued by the Health Bureau. Measures included: implementing regular cleaning and disinfection programmes; and the monitoring of staff members' health, said Mr Cheong.
Members of the public entering any government department should be aware of existing disease-control measures, namely the need to wear a protective face mask. They would also be required to undergo temperature screening and to complete a health declaration form, added Mr Cheong.
The Secretary also briefed reporters on progress regarding the new Hengqin port boundary checkpoint. A committee of the Legislative Assembly discussed today a proposal regarding formulation of regulations to apply the laws of Macao to the Macao boundary-crossing area within the Hengqin port and the adjacent area, noted Mr Cheong.
Discussions of the proposal with members of the committee of the Legislative Assembly progressed smoothly, said Mr Cheong. But he added that due to the COVID-19 episode, operations at the new boundary-crossing area at the Hengqin port might commence later than originally expected. He added that construction of the facility and installation of the necessary equipment had basically been completed. But before the port could be put into use, several rounds of testing – involving some 10,000 staff members – would have to be conducted. Such testing would involve a large number of people and therefore it was not advisable to be carried out during the ongoing city-wide effort to curb the spread of the COVID-19 virus. The Government would strive to carry out such testing as soon as the disease outbreak was under control, said Mr Cheong.
View gallery