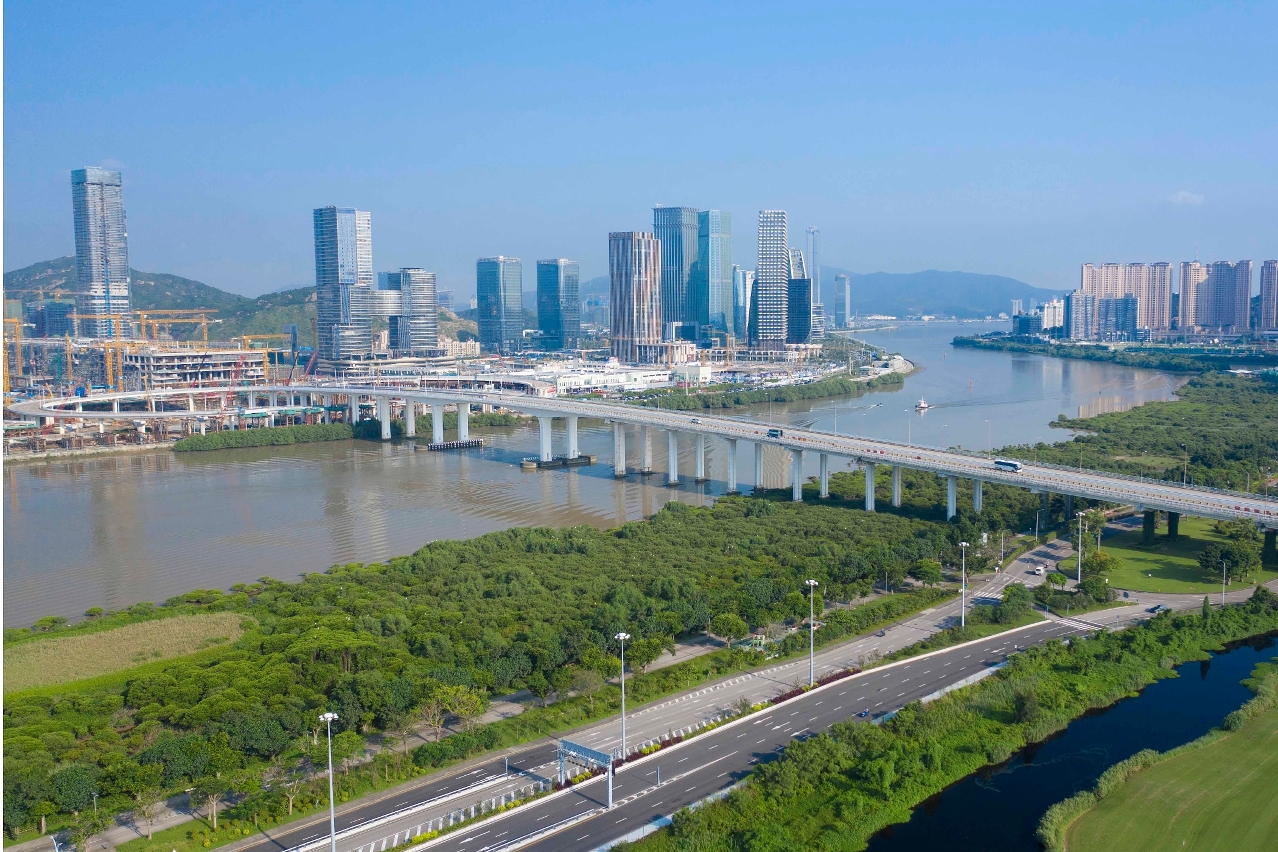 UM wins first prize of sci-tech progress award for joint project with Hengqin
The University of Macau (UM) recently developed a project titled 'Key Technologies and Applications of Cross-domain Multi-dimensional Electronic Monitoring',with various companies and institutions, including Zhuhai Dahengqin Technology Development Co Ltd, South China University of Technology, and Wuhan University. The project received a first prize of the Science and Technology Progress Award at a conference on science, technology, and innovation in Guangdong province. UM's receiving this award reflects the success of collaboration between Hengqin and Macao in scientific research, which will help foster a synergy among Guangdong, Hong Kong, and Macao in technological innovation.
The award is organised and presented by the Department of Science and Technology of Guangdong Province. It is the highest science and technology award in Guangdong province. Every year, the award is presented to individuals and organisations that have made outstanding contributions to the promotion of scientific and technological progress as well as economic and social development. It is also a hard indicator of a city's capacity for innovation in science and technology. UM's receiving this award reflects the success of collaboration between Macao and Hengqin in scientific research. It will further encourage Guangdong, Hong Kong, and Macao to work together and coordinate their efforts in science, technology, and innovation, so that their scientific research institutes will take the initiative to become part of the Guangzhou-Shenzhen-Hong Kong-Macao Science and Technology Innovation Corridor. By taking into account their unique circumstances, these institutes will take advantage of their distinctive characteristics and strive to promote key original scientific research results to propel the development of the Greater Bay Area into a global base for science, technology, innovation, and emerging industries.
This collaboration between UM's State Key Laboratory of Internet of Things for Smart City and the Zhuhai Dahengqin Technology Development Co Ltd has received recognition and support from various parties. The research team has successfully implemented various technologies in the project, including radars, optoelectronic trackers, remote sensing satellites, drones, videos, and other kinds of multi-source heterogeneous equipment, and has realised effective monitoring of people, vehicles, and boats in any given area without the use of any physical fences through the integration of 'sky-air-ground-sea' cross-platform multi-dimensional big data.
The electronic monitoring technology has received seven patents and 14 software copyrights. The project has filled the gap in the development of standardised electronic monitoring systems in China and the world. The technology is expected to be applied in smart city development and in industries related to boundary monitoring, port surveillance, and logistics. In addition, the collaboration has laid the groundwork for future collaborations between Hengqin and Macao. It has also allowed top universities in Macao to work with social capital in scientific research and digital infrastructure.
View gallery