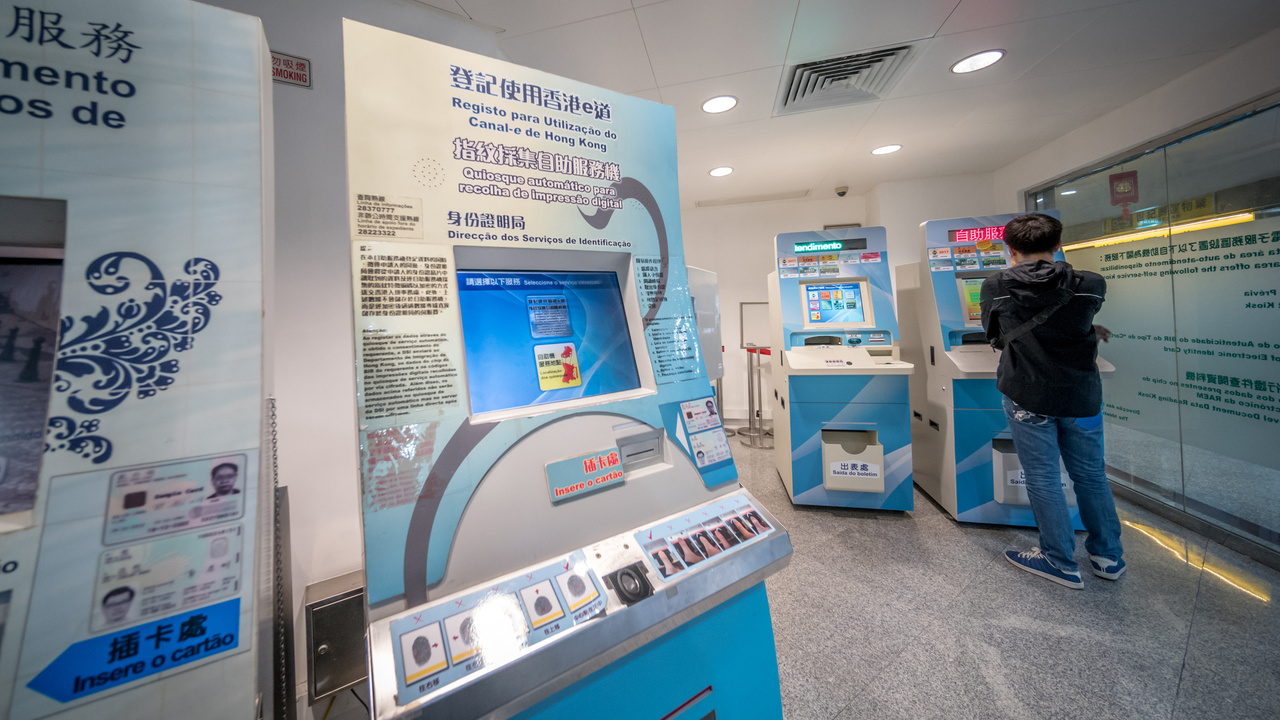 The Identification Services Bureau (DSI) cooperates with the Macao Post and Communications Bureau (CTT) to extend the coverage of contact information modification service, which allows citizens to update their address and contact information at various public departments at one time.
Starting from 1 April 2020, holders of the Macao SAR Resident Identity Card who update their contact information of their resident identity card record with the integrated self-service kiosk may authorize DSI to transfer relevant data to CTT for updating the contact information of users of the Secure Electronic Postal Box (SEPBox) application.
The operation of the self-service kiosk is simple and convenient. To complete the application, eligible applicants are required to follow the system instructions to verify their identity with the electronic identity card, input information and provide local mobile phone number. After successful submission, the application will be handled within three working days after the date of application.
Public departments which also provide the above-mentioned service includes: the Social Security Fund, the Pension Fund, the Marine and Water Bureau, the Cultural Affairs Bureau, the Education and Youth Affairs Bureau and the Health Bureau. At present, the integrated self-service kiosks are available in 52 locations in Macao, providing self-services of various government departments. For details of the function and location of the self-service kiosk, please visit DSI's website (www.dsi.gov.mo/kiosk_e.jsp).
View gallery