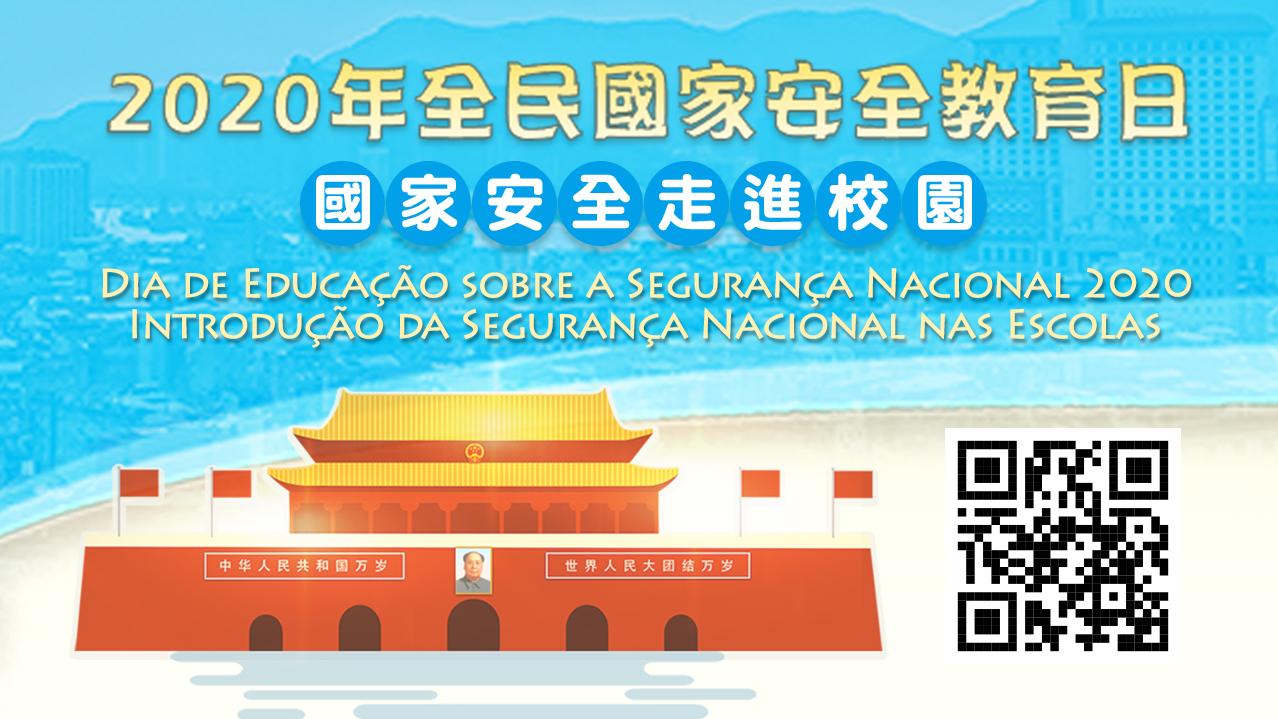 An online exhibition of photographs on the theme of national security, conceived as an educational resource for students, will be launched at 9am on Wednesday (15 April) to mark this year's National Security Education Day.
The online exhibition is co-organised by the Government of the Macao Special Administrative Region (SAR) and the Liaison Office of the Central People's Government in the Macao SAR.
The online format is being used because of the COVID-19 pandemic, to avoid a situation where people gather in a physical location. The exhibition aims to promote to young people the importance of national security.
The photography exhibition takes as its theme "National security, our responsibilities", and illustrates the concept of overall national security in the context of a changing and complex international situation. The exhibition also seeks to promote fresh insights regarding legal developments on national security pursued respectively by the country as a whole and by Macao.
Photographs and texts featured in the exhibition aim to promote Macao's effort towards respectively adequate economic diversification and the safeguarding of public security. The exhibition also highlights how the Macao community is standing in unity in the fight against the COVID-19 pandemic. Information relating to participation by Macao young people in community affairs and national affairs is also featured in the exhibition.
Young people, as well as the public in general, are invited to access the exhibition via https://eesn.gov.mo – or via the website of the Liaison Office of the Central People's Government in the Macao SAR https://www.zlb.gov.cn – to view the online exhibition.
View gallery