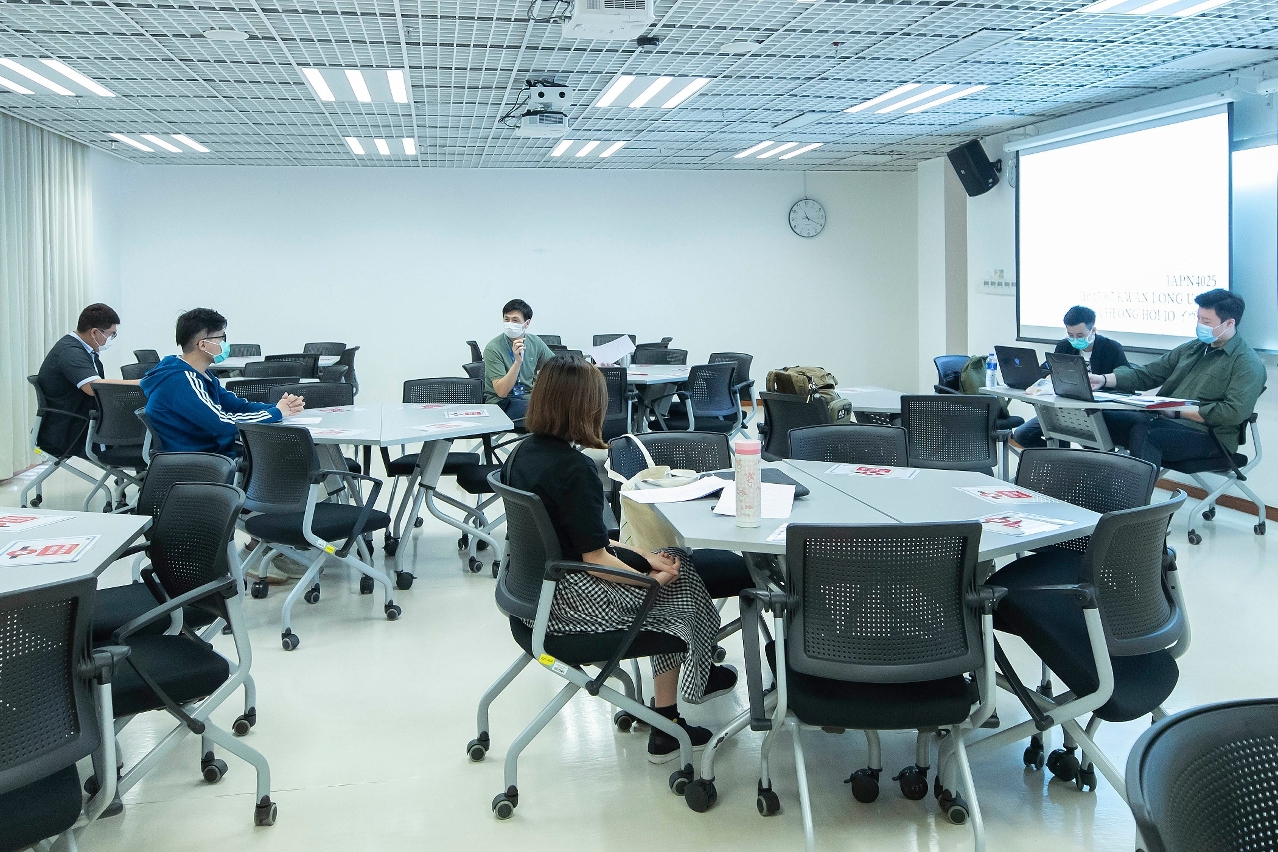 A faculty member and students conduct a group discussion on the first day of class resumption
In response to the current development of the epidemic, the University of Macau (UM) will partially resume its classes starting today (20 April). Students graduating this year will be the first to return to classroom. PhD and master's oral defences will resume on 4 May. The rest of UM students will continue to take classes online until the end of the semester.
Graduating undergraduate students who have returned to campus will participate in various activities, including experiments, group discussions, and reviews of what they have learned in this semester. Those who do not return to campus will continue to take online classes. The final examinations will be postponed to the period from 20 May to 1 June.
Oral defenses for PhD and master's students will resume on 4 May. Students of PhD degree, master's degree, and postgraduate certificate/diploma programmes at coursework stage will continue to take online classes until the end of the semester.
To facilitate class resumption, UM has enhanced its anti-epidemic measures in accordance with the guidelines released by the Macao SAR government. In addition to increasing the frequency of cleaning and the number of disinfection equipment on campus, the university has instructed its faculty members to conduct small-class teaching , with no more than ten students for each class and at least one metre between the students' seats as specified in the government guidelines.
Before entering the classroom, students must cooperate with temperature measurement, wear a mask, disinfect their hands, and present their health declarations. After class, the classrooms and relevant equipment will be thoroughly disinfected to ensure the health and safety of faculty, staff, and students. In addition, UM will partially open some facilities on campus, such as the library and the Sports Complex, starting on the first day of class resumption.
View gallery