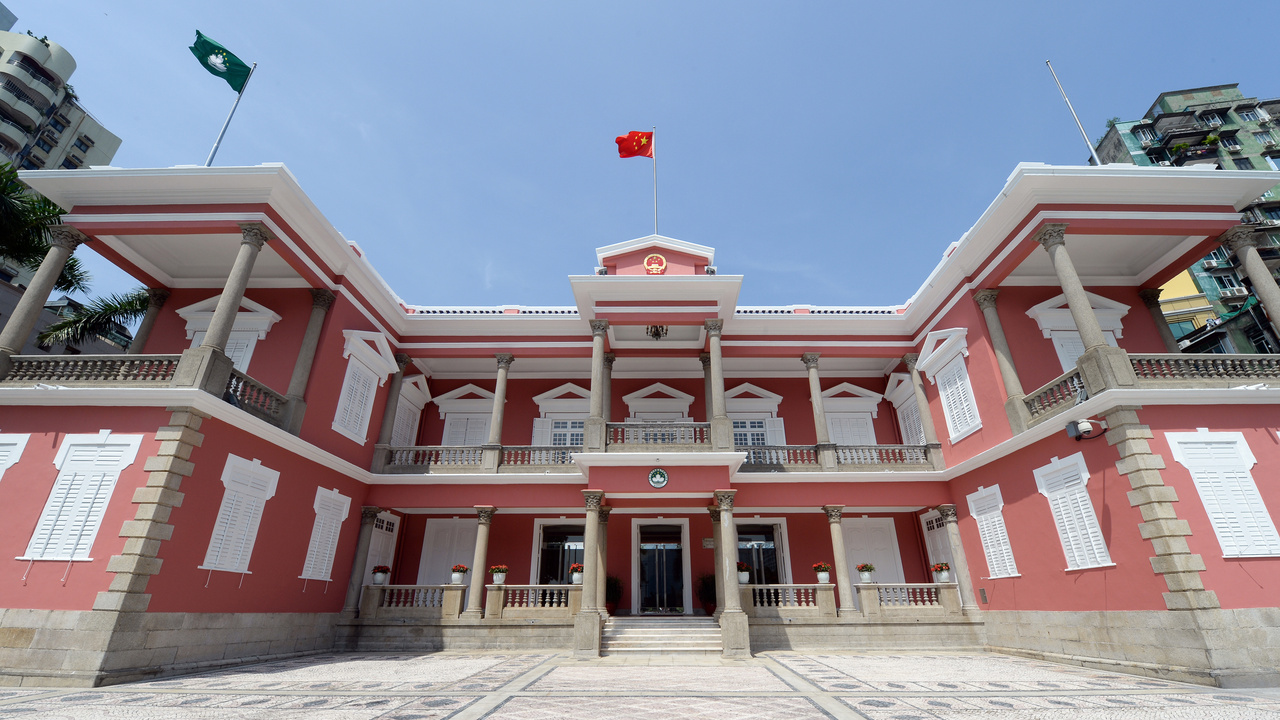 The Chief Executive, Mr Ho Iat Seng, today called for Macao's workforce to acquire new skills and knowledge and so complement the Government's effort in advancing Macao's adequate economic diversification.
Mr Ho said, in a speech delivered to mark International Workers' Day, he wished to thank those workers involved in maintaining – despite COVID-19 and a current public holiday season – the everyday services required by society: their effort helped to ensure Macao's stability. He said he was confident of Macao's prospects post-COVID-19, provided the community stood united.
Mr Ho said that this year International Workers' Day was being celebrated in a special way: digitally via the Internet. Such a modified approach to life had become familiar during the COVID-19 alert, with some needing to work from home, and with students having to engage in home schooling.
The Chief Executive went on to say he hoped employers and employees could in this challenging period show even greater understanding and support for each other, as the community striving to turn a crisis into an opportunity for progress.
Focal points of the Government's Policy Address for the Fiscal Year 2020, issued a week earlier, had been to conclude successfully the fight against the pandemic; maintain community stability; and boost conditions for post-pandemic economic recovery. The Government had detailed a number of fiscal measures – including certain tax waivers and increased public investment – in order to safeguard employment, stabilise the economy, and protect the livelihoods of local people, Mr Ho said.
To ease difficulties faced respectively by employers and employees, the Government had launched epidemic-relief initiatives, including a grant for eligible taxpayers; paid training; and a waiver on particular taxes for local small- and medium-sized enterprises.
The Government would continue to safeguard the rights of employees, enhance conditions for employment, and foster effort to optimise the legal system in relation to labour affairs. This was to ensure the efforts of all diligent workers were respected and that those workers could share the fruits of the economic development of Macao, Mr Ho stressed.
View gallery