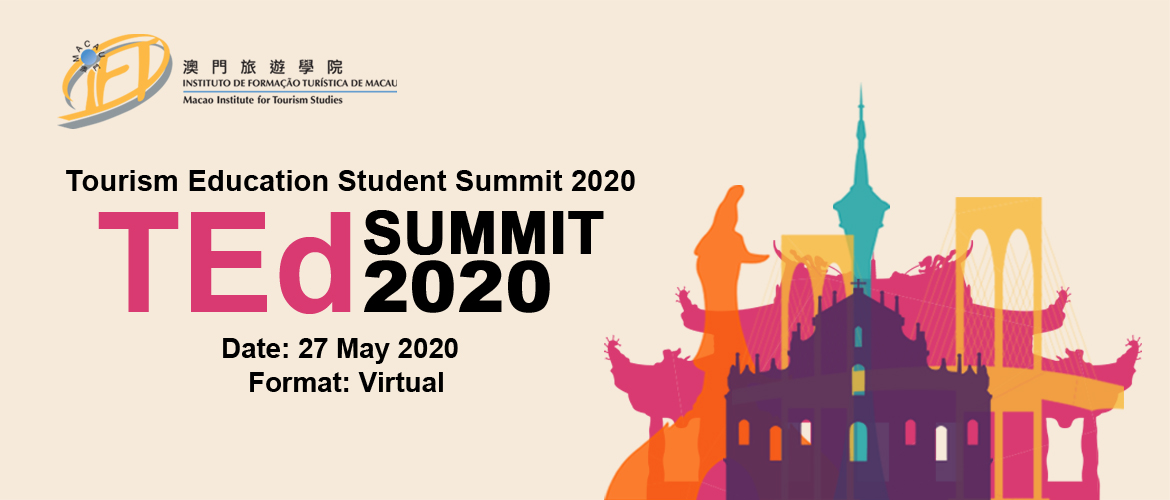 Tourism Education Student Summit 2020
When the Macao Institute for Tourism Studies (IFTM) implemented its capstone research requirement in 2015, the rationale was to ensure that its graduates possess skills and tools to formulate relevant questions, analyse the current industry situation and contribute to plotting course adjustments for future tourism and hospitality development. As an extension of this capstone project, the TEd Summit events have become a means to publicly share the valuable insights and findings amassed by top student researchers with industry, thereby creating a conduit to connect leadership potential with industry leaders.
This 5th annual TEd Summit event speaks to that very adaptability entrenched within advocating the research process as an essential skill; its virtual format enables greater participation in that it is not limited by the physical constructs of any particular space. We hope to engender greater regional participation from the Greater Bay Area and beyond. The event boasts participation from two dynamic keynote speakers: Prof. Sara Dolnicar of the University of Queensland and Mr. Grant Bowie, present CEO and Executive Director of MGM Holdings China, and will include five simultaneous sessions broadcast in both morning and afternoon sharing research from our top 44 undergraduate researchers who have undergone rigorous scrutiny to be granted an invitation to participate.
IFTM welcomes your participation to this event which is scheduled for 27 May from 0930-1715. Registration is free to the public. Please scan the QR code for online registration.
View gallery