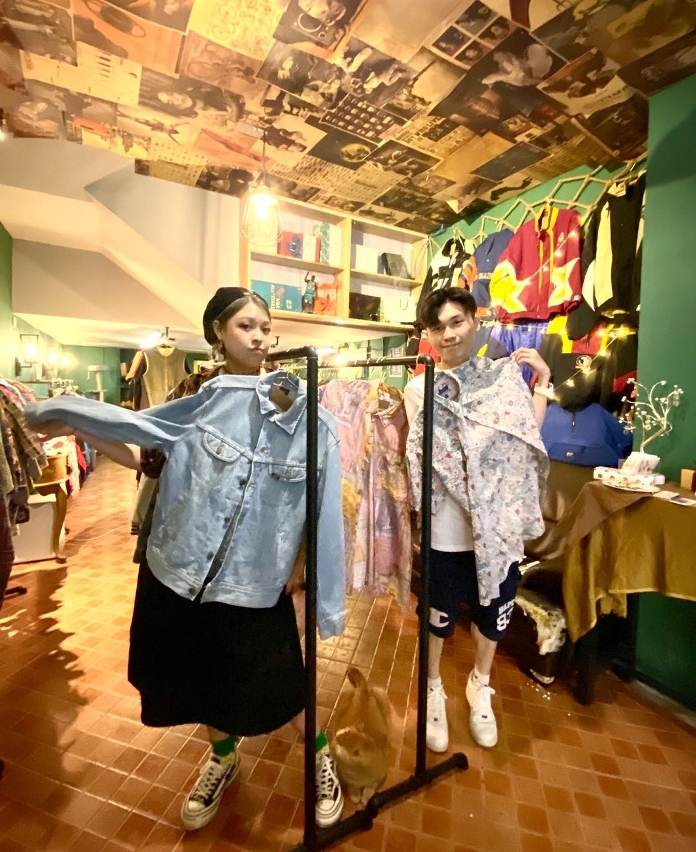 IFTM students supporting alumni business startup
The Macao Institute for Tourism Studies (IFTM) keeps up with its effort in providing quality education regardless of the situation of the pandemic. Dr. Fernando Lourenço, Assistant Professor of IFTM, led students via virtual method to develop marketing campaigns and pop-up store design for a newly open vintage clothing store called "Triple Story" that was started by three recent IFTM graduates.
As the city is currently being affected by the covid-19 pandemic, many small businesses and especially small retailers are experiencing turbulent time due to badly affected tourism industry. This further emphasises the need to plan and execute effective marketing campaign to stimulate domestic consumption as well as to plan for the recovery of the tourism and retail industry. The creative outcomes proposed by IFTM student have impressed the co-founders of Triple Story and many of the proposed concept will be implemented in the coming months to help the new business stimulate more domestic consumption and embrace the recovery of the tourism industry.
View gallery