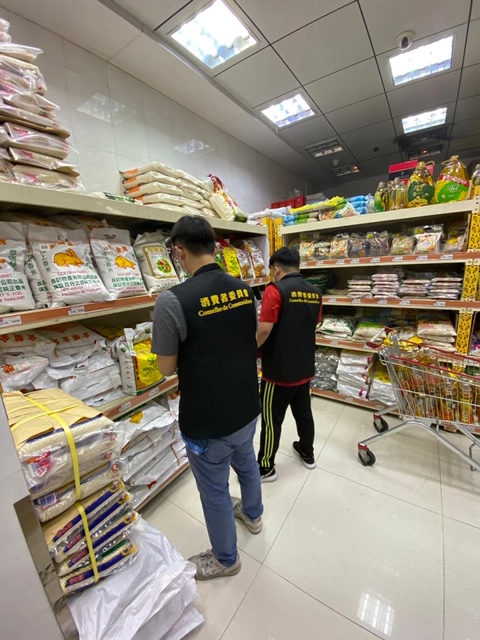 The Consumer Council continues to survey and publish supermarket product prices
In order to enhance price transparency and safeguard consumer rights, the Consumer Council continues to survey and publish prices of supermarket products for consumers to make price comparisons. To sum up the supermarket price survey results of the last two months, a slight increase of 0.89 percent was recorded in May in the average prices of six categories of products, including rice, cereal, cooking oil, canned food and spread, beverage, and household cleaning product, revealing price stability at supermarkets.
Among the said six categories, a significant increase of 2.36 percent was recorded in beverage items when comparing survey results from April and May, average prices of rice and cooking oil also recorded an increase of about 1 percent.
Increase in average prices of beverage and cooking oil were caused by special promotion on certain brands in April and prices were adjusted to normal in May. Price increase in rice was affected by rumours of decreased Thai rice production and exchange rates, the relevant rice prices had been slightly adjusted in recent months.
Decrease in average prices of canned food and spread
Prices of certain canned food products from the Mainland, such as spam meat and spiced pork cubes, had increased since late 2019 due to the African swine fever and tight supply of fresh pork but seem to have become stable since March this year. Result of the May survey even shows a price drop of almost 1 percent in the average prices of canned food and spread.
Use Macao Price Platform for price comparisons
Supermarket shopping is essential to consumers, the Consumer Council continues to improve its work on supermarket price survey, strengthened patrol and timely monitoring on market price changes enable the Council to carry out measures to safeguard consumer rights.
Price data collected by the Council are published via its "Macao Price Platform" (both website and mobile phone app), consumers are able to check all kinds of prices, price differences, and make price comparisons.
View gallery