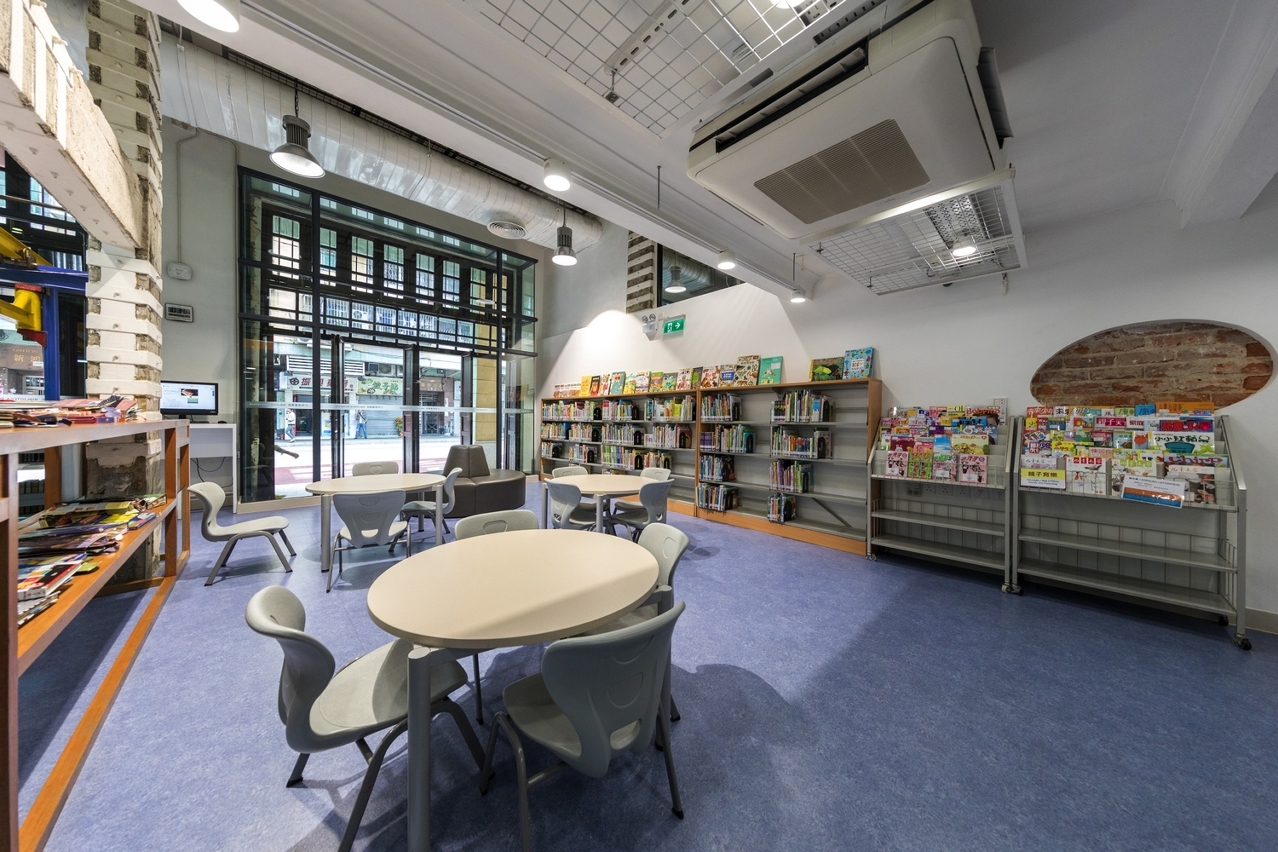 Children's reading area of the Patane Library
The Macao Public Library under the Cultural Affairs Bureau will reopen the Wong Ieng Kuan Children's Library in Areia Preta Urban Park and the children's reading area of each library for public use from next Monday (22 June). The six libraries, namely Macao Central Library, Patane Library, Wong Ieng Kuan Library in Areia Preta Urban Park, S. Lourenço Library, Taipa Library, and Seac Pai Van Library, will extend their opening hours to 24:00, and the Red Market Library will be open from 7:00 to 2:00.
During each library's opening hours the number of seats will be adjusted appropriately, with cleaning and disinfection being carried out on an hourly basis. Crowd control arrangements will be implemented and adjusted in accordance with the actual situation. All library users entering the libraries must wear their own masks, undergo body temperature checks, present their valid personal health code, and cooperate with the crowd control measures on site. For details, please visit the Macao Public Library website at www.library.gov.mo, or contact the Library through tel. no. 2893 0077 or 2856 7576 during office hours.
Reopened Libraries

Opening Hours

Enquiry Hotlines

Red Market Library

Monday to Sunday

07:00 – 02:00

2821 7348

Macao Central Library

Monday

14:00 – 24:00

Tuesday to Sunday

08:00 – 24:00

2856 7576

Patane Library

2825 9220

Wong Ieng Kuan Library in Areia Preta Urban Park

2845 1830

S. Lourenço Library

8294 7931

Taipa Library

2884 3105

Seac Pai Van Library

2826 1631

Sir Robert Ho Tung Library

Monday

14:00 – 20:00

Tuesday to Sunday

08:00 – 20:00

2837 7117

Wong Ieng Kuan Library in Luís de Camões Garden

2895 3079

Ilha Verde Library

2822 5783

Mong Há Library

2831 7288

Wong Ieng Kuan Library in Dr. Sun Yat Sen Municipal Park

2855 9020

Wong Ieng Kuan Children's Library in Areia Preta Urban Park

2843 7077

Library in Ho Yin Garden

2870 6940

Wong Ieng Kuan Library in Taipa

8893 1223

Coloane Library

2888 2254

Senado Library

Monday to Saturday

13:00 – 20:00

2857 2233
View gallery