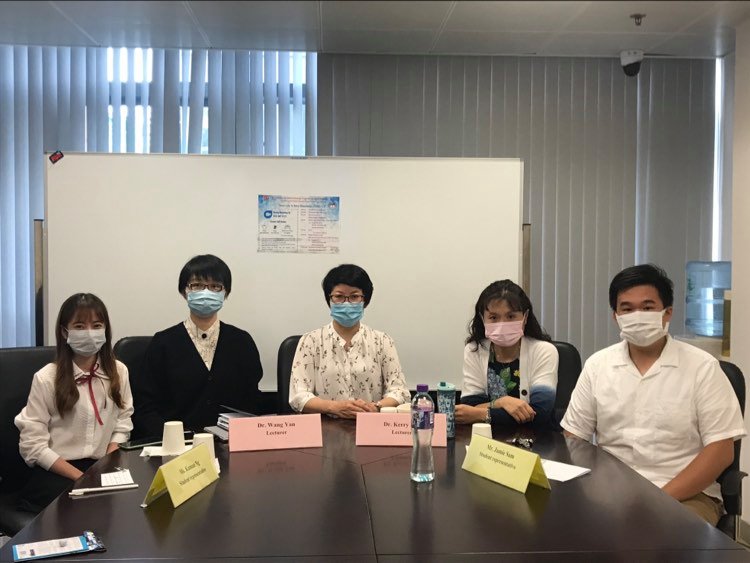 Teachers and students participating in the conference named "New Life in New Normal in COVID-19"
On June 29, the Nursing teachers and students of Macao Polytechnic Institute (MPI) participated in an online international conference organized by the Faculty of Nursing, Chiang Mai University, Thailand. Teachers and students from 14 universities worldwide discussed challenges and opportunities of nursing during the COVID-19 pandemic. The conference included information exchange and emotional communication to broaden their views and actively prepare for the next step of anti-epidemic work.
The Nursing Programme of MPI and the Faculty of Nursing, Chiang Mai University have maintained good cooperation with each other throughout the years. In response to the epidemic, the summer exchange plan between two universities has been transformed to an online video conference. The conference also included nursing teachers and students from 12 other universities from different countries and regions. Participants discussed the roles, functions, difficulties, and challenges encountered by teachers and students in both theoretical learning and clinical practicum during the epidemic. Students also shared the impacts of the epidemic on their personal life and their experiences in adjusting their daily lives and learning through the internet.
In the teachers' session, the MPI representatives shared their teaching experience in response to changes amid the epidemic, such as tuning teaching activities into more flexible plans, adopting various online platforms to conduct teaching, adapting assessment modes, offering counseling to students, and diverting from clinical practice to laboratories to cater to the current condition. Different measures have been put forth and carried out to reduce the chance of mass gathering to comply with health and safety standards.
In the students' session, MPI students actively shared their feelings in online learning and adapting their personal life to the local epidemic situation. In particular, they recalled their internship experiences in Portugal and difficulties in returning to Macao during the pandemic.
Through the online international conference, the nursing teachers and students have deepened their mutual understanding and broadened the horizons in understanding the practice and conditions of different parts of the world when facing the COVID-19 epidemic. It is a precious experience by sharing among and learning from all the participating universities and a recollection of the value and social responsibilities of nursing.
View gallery