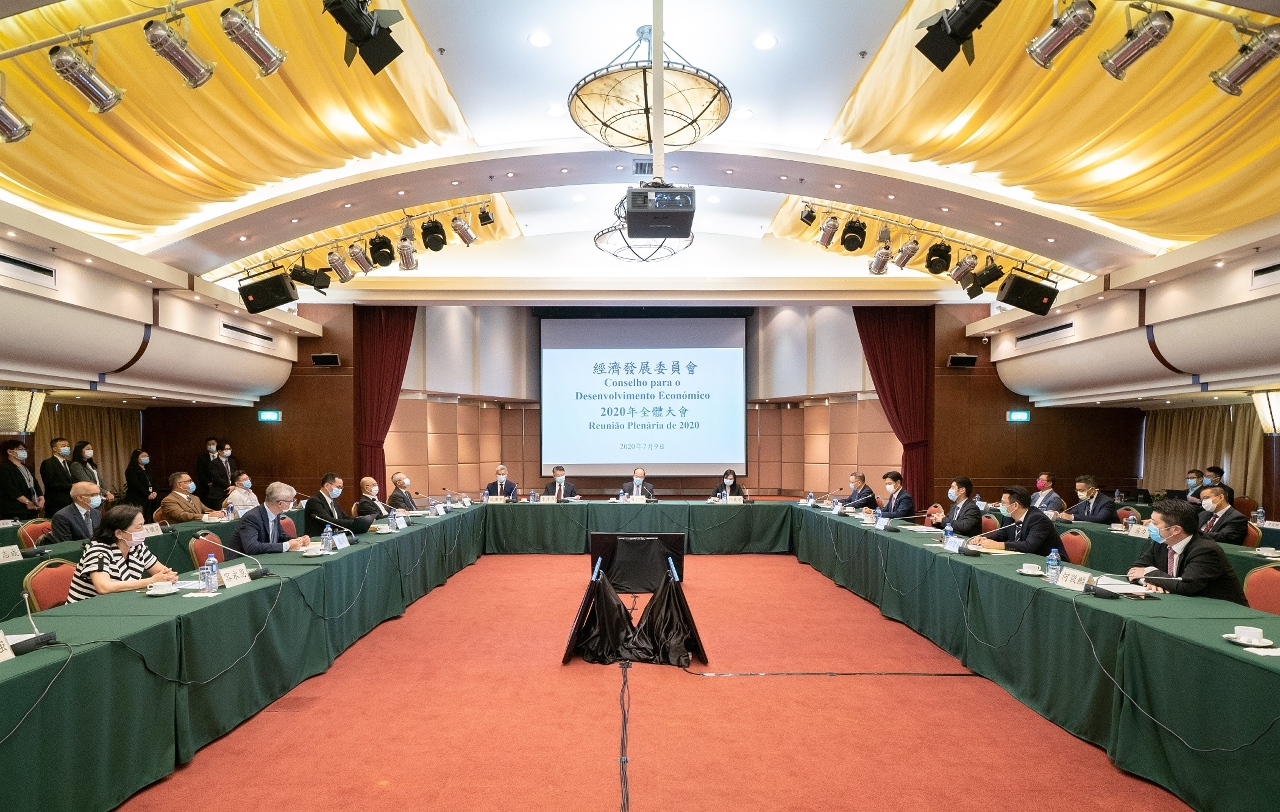 The 2020 plenum of the Economic Development Council.
The Chief Executive, Mr Ho Iat Seng, today said boosting Macao's economy was a key task for the Government, at a time when COVID-19 had been controlled locally.
Mr Ho was delivering a speech at the 2020 plenum of the city's Economic Development Council.
The Chief Executive called for further community effort regarding members of the public coming forward to share their opinions and suggestions on how to accelerate the city's economic-recovery effort.
The COVID-19 pandemic had critically affected the global economy, Mr Ho said. With the slowing of Macao's economy, every sector – even ones with large enterprises – was facing various challenges and difficulties. Macao would face the risk of economic contraction in the second half of the year amid global uncertainties, he added.
Mr Ho pointed out that the COVID-19 pandemic had raised issues relating to the structure of Macao's economy. There was overdependence on the gaming industry, and insufficient alternative capacity that could help the local economy to be resilient.
The Government would step up effort on diversification of the local economy, making good use in particular of advantages arising from the "One country, two systems" principle, and from the Guangdong-Hong Kong-Macao Greater Bay Area.
The Chief Executive noted that Macao's epidemic-control work had been phased, and had – with the support of the community – achieved good results. The Government was dedicated to maintaining the vitality of the local economy, and had already launched a number of support measures – some related to taxation – and other initiatives designed to support people's livelihoods and Macao's small and medium-sized enterprises.
Speaking in today's plenum, the Secretary for Economy and Finance, Mr Lei Wai Nong, underlined that the Government would speed up procedures for launching some relief measures that were part of a previously-announced public spending package worth approximately 50 billion patacas. The Government's goals included: lowering Macao people's tax burden; supporting businesses in relation to any loans they held from banks; spurring local consumption; ensuring people's livelihoods; and stabilising commodity prices.
View gallery