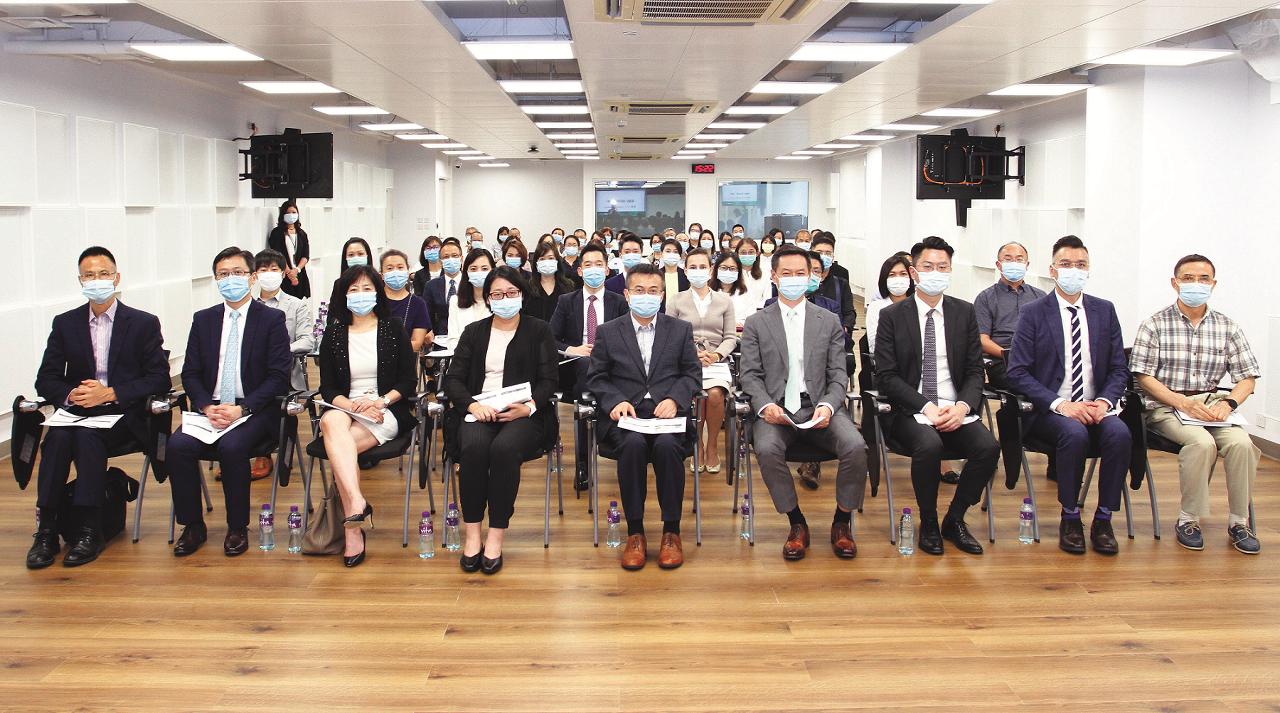 Guests and participants at the Sharing Session on Gaming Behavior Research
The Centre for Gaming and Tourism Studies (CJT) of Macao Polytechnic Institute (MPI) held a sharing session on "Gamblers' Fatigue: The Evolving Trends of Gaming Behavior among Gamblers" at the MPI Taipa campus on July 20, presenting the latest research findings by the CJT research team led by Prof. Zeng Zhonglu. As a key research project jointly sponsored by the National Natural Science Foundation of China and the Science and Technology Development Fund of Macao, the study seeks to reveal the evolving trends of gaming behavior among the Macao residents, dealers, and the Chinese gaming patrons. It is hoped that this research work is of assistance in the formulation of a forward-looking strategy for the Macao gaming industry, and therefore in the promotion of healthy and sustainable development of the industry.
The CJT research team has conducted an extensive survey of the local residents, dealers, and gaming patrons from the Mainland based on the gaming preferences derived from the "exposure theory" and the "adaptation theory". These groups being studied have been found to exhibit adaptability in their gaming behavior. When people first start to gamble, they tend to experience novelty and are particularly interested in gaming. However, their participation reduced gradually as the novelty and enthusiasm wore off over time. This is due to the combined efforts of the learning effect, awareness of harms in gambling, and social safeguard measures. As the excitement and novelty of gaming patrons drops, they will obtain a more objective view and understanding in gambling with a higher sensibility in their gambling behavior.
In view of the adaptation of gaming behavior and Macao's high dependence on the gaming industry, it would be a wise move to look forward, to explore new sources of tax and to increase employment opportunities beyond the gaming industry. To sustain the attractiveness of gaming, the local gaming industry also needs to introduce more non-gaming elements and be committed to the continuous innovation in its recreation and gaming facilities.
The sharing session was attended by around 100 participants, including representatives from the Science and Technology Development Fund, Wynn Resorts (Macau) S.A., Sands China Ltd., MGM, Melco Resorts & Entertainment Ltd., Galaxy Entertainment Group, Sociedade de Jogos de Macau, S.A., as well as the academic staff and researchers of the Centre for Gaming and Tourism Studies of MPI.
View gallery