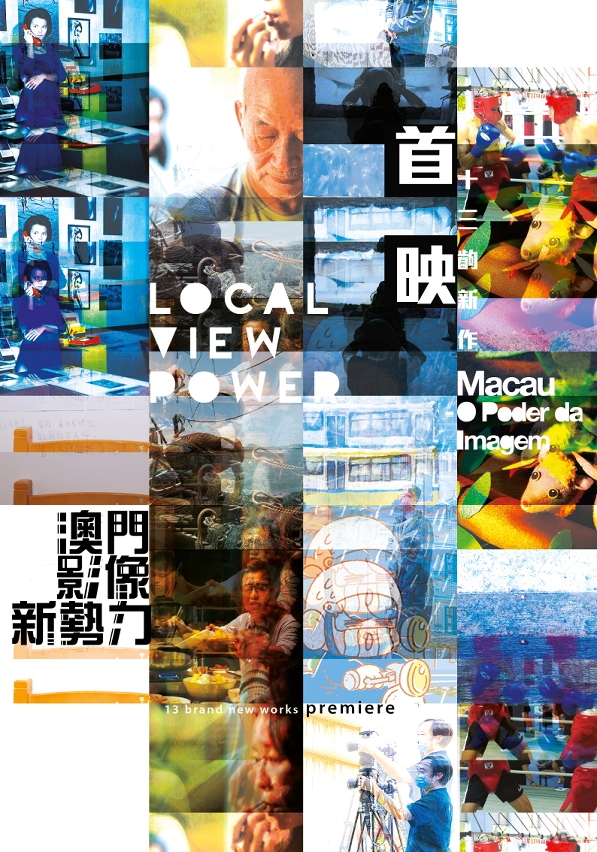 Local View Power
The Macao Cultural Centre, under the auspices of the Cultural Affairs Bureau, presents Local View Power's 13th edition, running from 10 to 13 June (Thursday to Sunday) at the Small Auditorium. This homemade showcase will premiere an eclectic selection of thirteen local films reflecting the latest cinematic impressions on the city.
Presented in six screening sessions, this year's edition will take patrons through a string of personal views, transposing to the silver screen a diversity of perspectives, from passionate adventures to social commentary and accounts on human perseverance. Besides experimental stories and new visual tales triggered by the pandemic, hopping from documentaries to short features and animation flicks, each motion picture depicts a particular connection between the directors and their own visions of the city.
Local View Power (LVP) has been fostering film productions, challenging both emerging and established local creators to expose their work for more than a decade. Having commissioned over 130 films throughout the years, the programme has been tutored by guest professionals, providing technical, financial and mentoring support for all selected teams, some of which have been awarded and acclaimed internationally.
CCM is presenting "LVP 2020-2021" Premiere from 10 to 13 June at the Small Auditorium. Tickets will be selling at CCM's box office and Macao Ticketing Network outlets at 60MOP, available at various discounts from 9 May 2021 (Sunday). Given the current epidemic situation everyone in the premises is required to wear a mask, present the health declaration and have their temperature monitored. For further information on promotional offers and ticketing, please visit www.ccm.gov.mo or call (853) 2870 0699. Credit card ticketing hotline (853) 2840 0555.
Date

Time

Film

Duration

10.06

Thu

19:30

Premiere 1

For-Get, by Jenny Wan

A Story About 2020, by Peeko Wong and Wong Chi Kin

At Least Not Today, by Io Lou Ian

Floating House, by Chang Seng Pong

106'

11.06

Fri

19:30

Premiere 2

Murmur of Icebergs, by Un Sio San

Family Dinner, by Cheang Ka Hou

Daddy's Little Dream, by Ray Loi

Partner, by Ng Ka lon

Macao Boxing House, by Chao Kin Kuan

104'

12.06

Sat

14:30

Premiere 2

104'

19:30

Premiere 3

Man's 2020, by Catherine Ho

Mui, by Wong Weng Chon

Holy Eyes, by Lao Keng U

Five Hundred Letters From Home, by Lei Cheok Mei

102'

13.06

Sun

14:30

Premiere 3

102'

19:30

Premiere 1

106'
View gallery