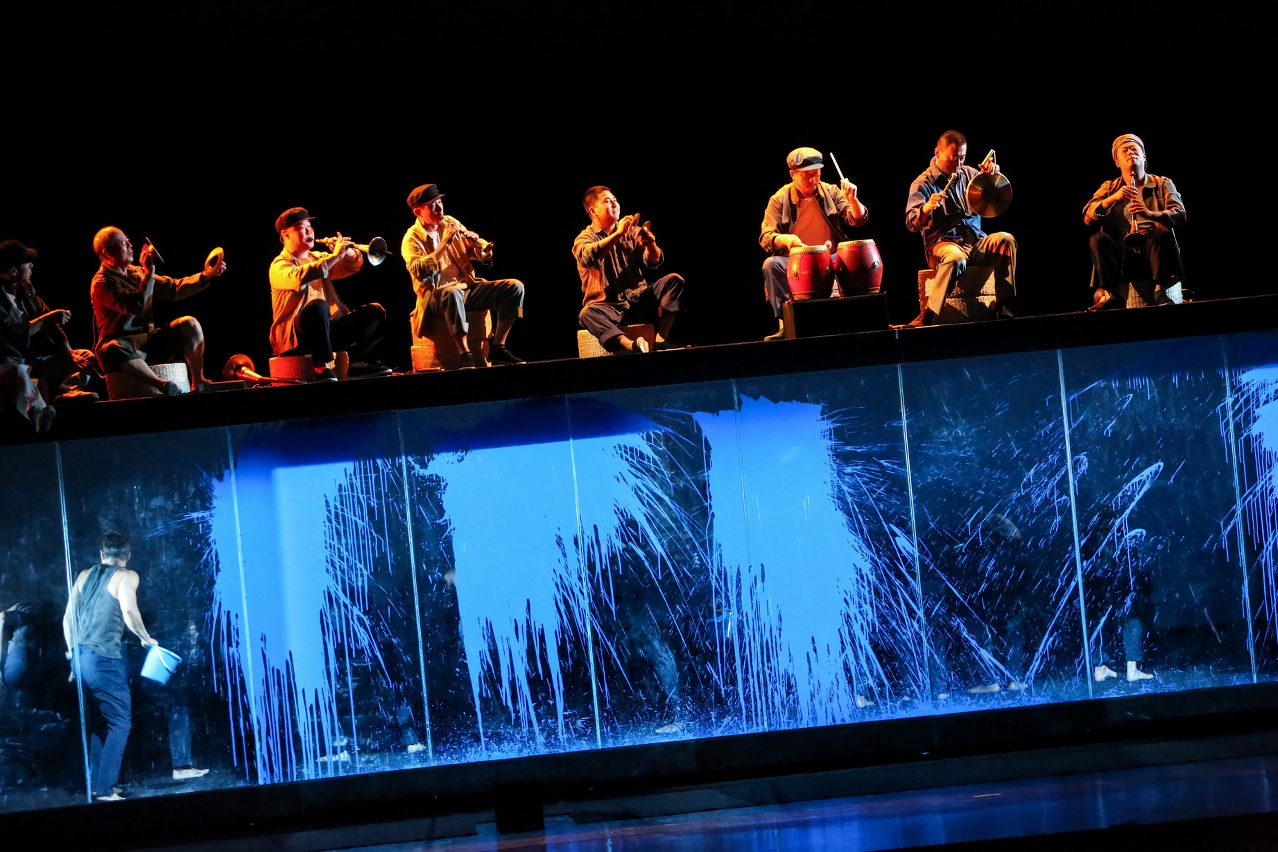 The Apologue 2047 Season 1
The exhibition "Imagery and Space: Ren Dongsheng Scenography Exhibition", integrated in the 31st Macao Arts Festival, organized by the Cultural Affairs Bureau, will be inaugurated on 7 May (Friday), at 6pm, at the MGM Theater, MGM COTAI, presenting a collection of models, photos and videos of works by Ren Dongsheng, a National First Class Stage Designer. With the support of MGM as programme partner, the exhibition will be held from 8 to 18 May (closed on 10 May). The exhibition is open to the general public.
Ren Dongsheng, a National First Class Stage Designer, is currently deputy director of the Youth Dance Company of the Beijing Dance Academy. He has served as the chief scenographer, lighting designer or artistic director for nearly 100 Chinese and overseas productions. His representative works include dance theatre pieces Ballad of Landscape, Nanjing 1937 and Huang Daopo, among others. His works have been widely praised for his distinctive artistic style, which is exquisite and elegant with profound connotations. The exhibition is divided into three sections, including "Dance", "Theatre" and "The Apologue 2047", with collections of photos and videos of his works integrating with the state-of-the-art technology of MGM Theater, to present a new exhibition style. Ren Dongsheng's distinctive stage design offers an implicit, introverted yet poetic visual rendition of his works' themes, enabling interactions and clashes between the most elementary traditions and cutting-edge technology.
Each of the three sections of the exhibition lasts for approximately 30 minutes and is presented at the MGM Theater every hour and every half an hour. The exhibition is held from 8 to 18 May (closed on 10 May), and is open from 3:30pm to 7:45pm, from Monday to Friday, and from 11am to 7:45pm, on Saturday and Sunday. Admission is free.
Due to the fact that the artist will not be able to visit Macao, the lecture entitled "The Creation of a Flowing Space on Stage" by Ren Dongsheng, integrated in the 31st Macao Arts Festival, originally scheduled to be held on 8 May, at 4pm, at the same venue, will be delivered onsite through a live connection. He will explore the mystical world of stage aesthetics in a live chat with the audience. Interested parties can register online through the Cultural Affairs Bureau's "Activities Registration System" ( www.icm.gov.mo/eform/event ) on or before 6 May.
IC will strictly follow the relevant anti-epidemic guidelines of the Health Bureau and implement appropriate measures for cultural activities. All visitors must wear face masks, undergo body temperature checks, present a valid "Macao Health Code" of the day, and comply with the crowd control measures. For more information about the exhibition and the 31st Macao Arts Festival, please check the 31st Macao Arts Festival booklet (PDF version can be downloaded from the official website), follow the MAF's page on Facebook (search for "Macao Arts Festival"), or subscribe to IC's WeChat official account "IC_Art_Macao".
View gallery