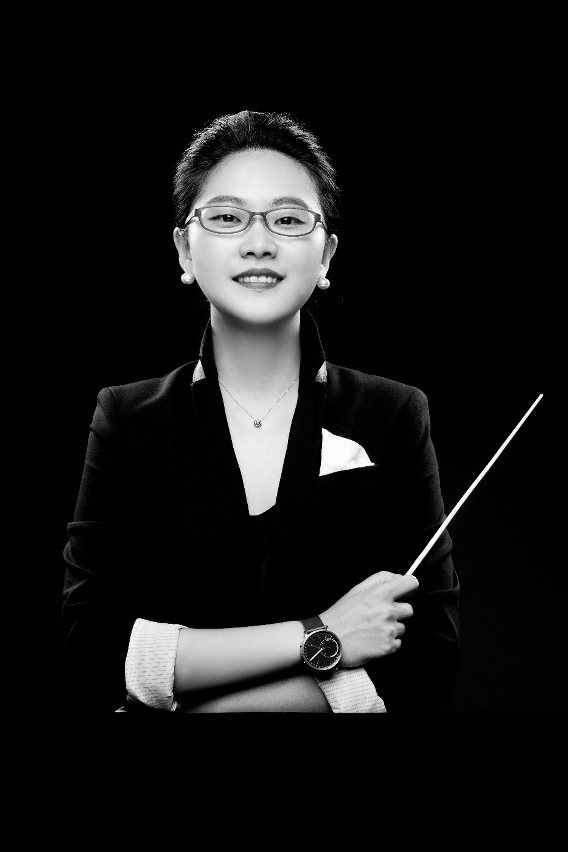 Young conductor Bei Di
As Singapore conductor Quek Ling Kiong is unable to travel to Macau due to local anti-epidemic measures, the family musical theatre concert "Music Adventure III" by the Macao Chinese Orchestra (OCHM), under the auspices of the Cultural Affairs Bureau, originally scheduled to be held on 6 June, at 4pm, at Broadway Theatre, will be replaced with the family musical theatre concert "Musical Magic Wand Prequel", and the date, time and venue remain unchanged, sharing the fun with the audience in the beginning of the summer.
In this concert the OCHM will join hands with young conductor Bei Di to present a number of famous musical theatre works, including The Fight between the Ox and the Tiger by Wang Guojie, Kung Fu by Li Bochan and Ebullient Plucked Strings by Wang Danhong. The Big Mouse Kids Drama Group will introduce the four sections of the Orchestra and knowledge of Chinese music to the audience in a lively and dynamic manner, allowing all to learn music with joy. Tickets are available from 10am on 19 May through the Macau Ticketing Network website at www.macauticket.com or at its outlets, and are priced at MOP200, MOP160, MOP140 and MOP120, with various discounts packages. The public is advised to purchase tickets as soon as possible.
The Macao Chinese Orchestra would like to express its heartfelt gratitude to the audience for their understanding and support, and will continue to organise more excellent concerts in the future. For details and updates of the programmes, please visit the Macao Chinese Orchestra website at www.icm.gov.mo/ochm.For enquiries, please call through tel. no. 8399 6678 or 8399 6679 during office hours. Ticketing hotline: 2855 5555.
The Cultural Affairs Bureau will strictly follow the related anti-epidemic guidelines of the Health Bureau and implement appropriate measures for cultural activities. All participants must wear face masks, undergo body temperature checks, present a valid "Macao Health Code" of the day, and follow crowd control measures on-site.
View gallery