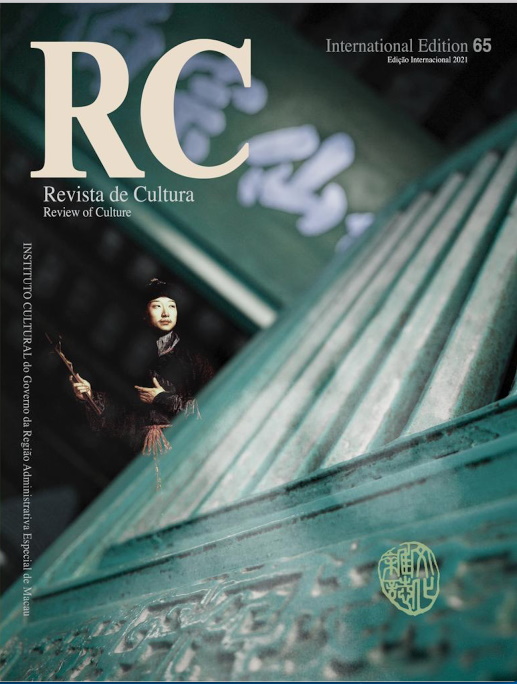 The Jesuit mission, religious dissemination and evangelisation of China and Macao in focus in the Review of Culture
The Review of Culture, international edition, presents in this issue a series of articles about the Jesuit missionary method in the 17th and 18th centuries, the evidence of Roman Catholic competitive dominance over Chinese religious sites in Macao during the period of Portuguese maritime expansion in East Asia and the trajectory of Protestant Christianity in Macao.
The Macanese community is again the target of study, focusing on the metamorphoses and redefinition of the Eurasian community in the period of transition of Macao to China. The Macanese heritage from Nagasaki as well as the impact of the Second Sino-Japanese War and the Second World War on Macao are the subjects of this section.
The Portuguese presence in the Pacific Ocean in the 16th century and the research on the life and work of Portuguese naval officer and writer Jaime do Inso, conclude this issue.
The Review of Culture, published by the Cultural Affairs Bureau and edited by the Centre for Macau Studies of the University of Macau, is available for purchase at the Public Information Centre, Archives of Macao, and Plaza Cultural Macau, for MOP 150. In addition, the journal is also available on the Cultural Affairs Bureau Online Book Shop (www.icm.gov.mo/bookshop)at the same price. After placing their order, readers in Macao can select from 14 public libraries (in Macao Peninsula, Taipa and Coloane) under the Cultural Affairs Bureau to pick up their orders, while overseas readers will receive the journal through EMS by the Macao Post and Telecommunications Bureau.
For more information, please contact the Cultural Affairs Bureau through email publications@icm.gov.mo.
View gallery