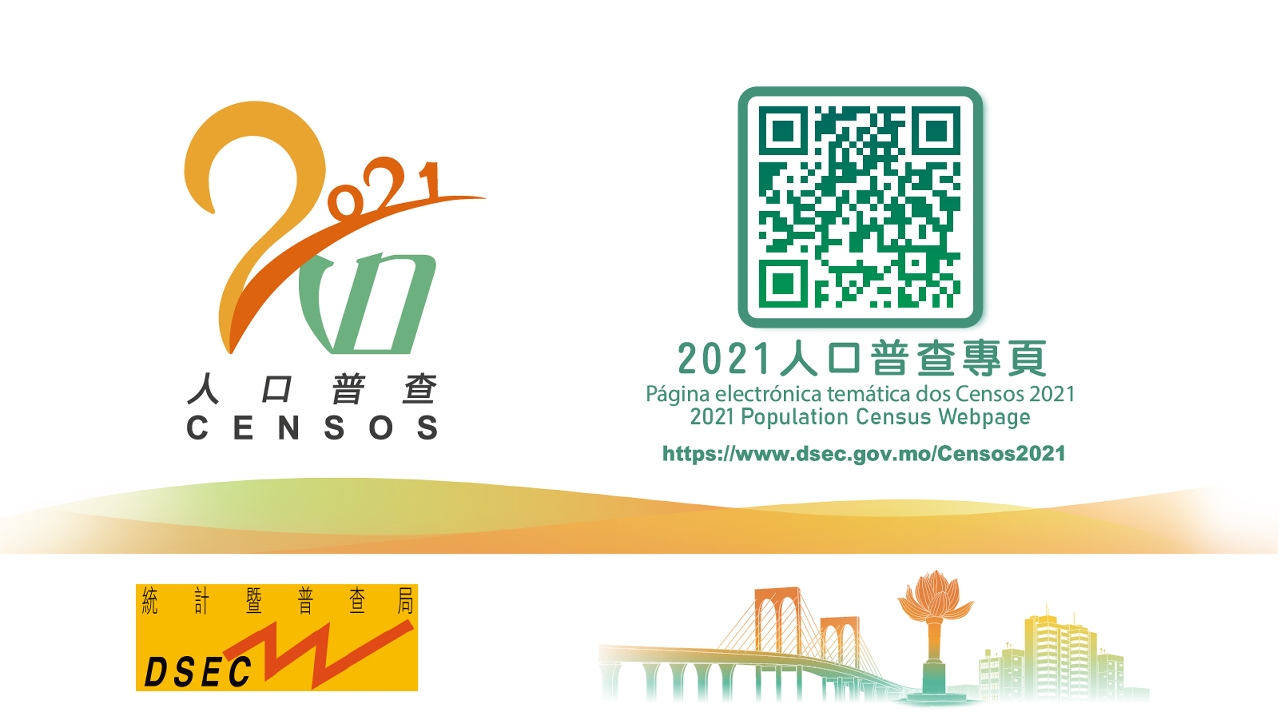 2021 population Census Webpage
The Statistics and Census Service (DSEC) is going to conduct the decennial Population Census from 7 to 21 August this year, with the aim of collecting the latest demographic and housing information of Macao. The Census covers all units for residential, commercial and other purposes in Macao, as well as individuals living or staying in these units. All Census respondents will receive an advance notification letter from DSEC in early August. In addition, DSEC launched a webpage for the 2021 Population Census (https://www.dsec.gov.mo/Censos2021) to provide the public with the latest news and updates about the Census.
Short-form and long-form questionnaires are used in the 2021 Population Census. About one-seventh of the units in Macao are selected through scientific sampling method to complete the long form, while the remaining units will complete the short form. The short-form questionnaire collects basic information including number of household members, gender, place of birth as well as month and year of birth. For the long-form questionnaire, data on socio-economic characteristics, such as nationality, marital status, educational attainment and employment status, are also collected in addition to the basic information.
Census respondents may complete the questionnaire via mobile phone or computer, or provide information to the visiting Census officers. In accordance with the 2021 Population Census Regime as published in the Administrative Regulation no. 6/2021, all Census respondents must provide the required information within a specified period.
Census results, which reflect the latest demographic and housing information of Macao, are crucial to the development of Macao and serve as an important reference source for government policy formulation, business decision-making and academic research. DSEC appeals to the public to support and co-operate in the Census operation by providing the required information. For more details, please visit the webpage of the 2021 Population Census(https://www.dsec.gov.mo/Censos2021) or call the Census Hotline at 8809 8809.
View gallery