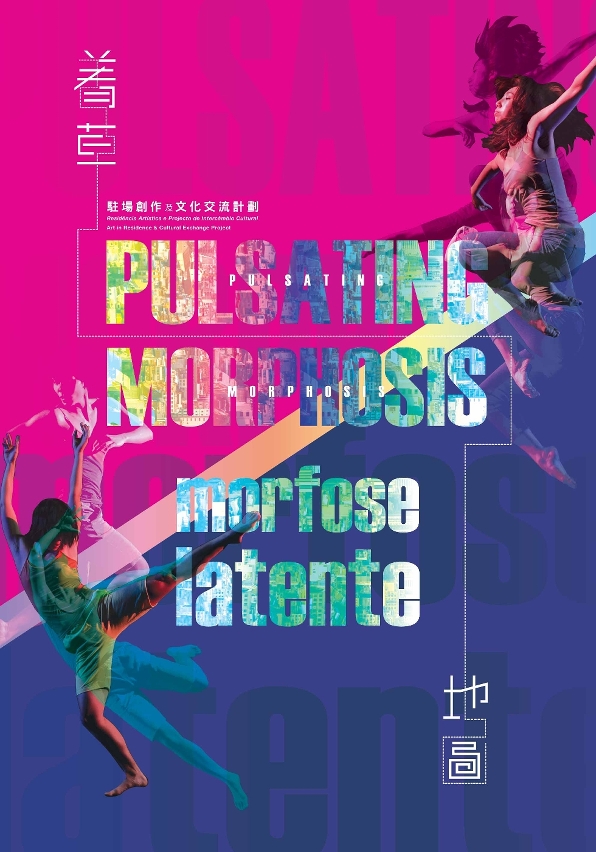 Pulsating Morphosis
The Macao Cultural Centre, under the auspices of the Cultural Affairs Bureau, presents Pulsating Morphosis, an avant-garde dance piece by local choreographer Keith Lao that will hit CCM's Small Auditorium on the 24 and 25 September.
A vibrant group of local and Guangdong dancers will premiere Keith Lao's vision of Macao, portraying the city in three dimensions, reinventing it in different forms. The young choreographer has devised the programme as the final stage of CCM's cultural exchange project mentored by Germany trained, Beijing based, Sang Jijia and the HK City Contemporary Dance Company. From the skyline and crowded pavements, to narrow streets, traffic lights and the uniqueness of the city's odours, Pulsating Morphosis merges the aesthetics of human movement with a sprinkle of technology. Edging further the sensorial dimension of his work, Keith brought along the experimental Hong Kong sound artist Dickson Dee and challenged local visual designer O Chi Wai to develop the imagery of this maverick new venture.
Having lived numerous performing and creative experiences throughout a short yet consistent career, Keith Lao collaborated in various projects, at times with renowned choreographers from distant latitudes, like when he joined a programme hosted by international contemporary dance masters William Forsythe and Leigh Warren. Besides, Keith has also been part of an educational project mentored by the world acclaimed Cloud Gate Dance Theatre of Taiwan.
Presented by CCM, Pulsating Morphosis will be staged twice on the 24 and 25 September 2021 (Friday and Saturday), at the Small Auditorium. Tickets will be on sale at CCM's box office and Macao Ticketing Network outlets at MOP 180, available at various discounts from 1 August 2021 (Sunday). Given the current epidemic situation everyone in the premises is required to wear a mask, present the health declaration and have their temperature monitored. For further information on promotional offers and ticketing, please visit www.ccm.gov.mo. Credit card ticketing hotline or enquiry (853) 2840 0555.
View gallery