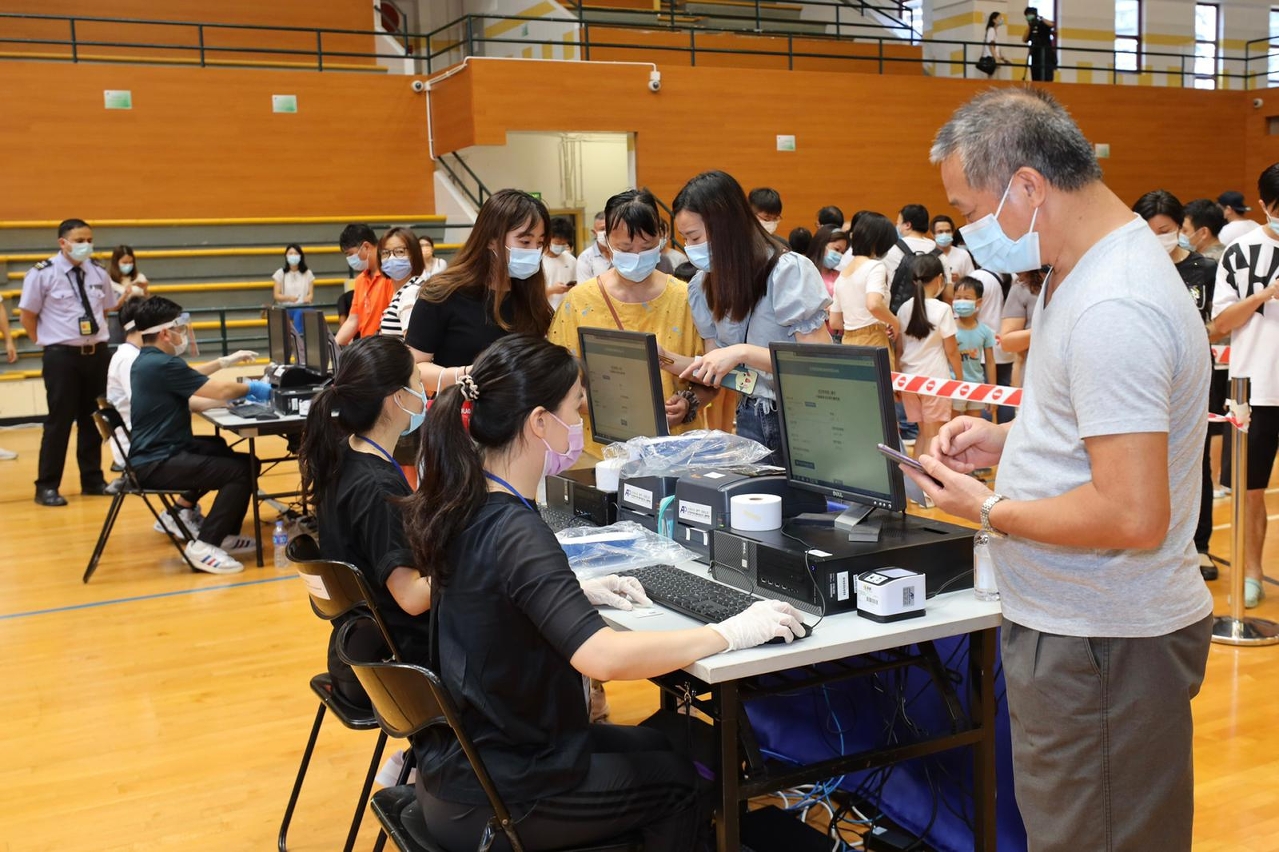 Each station is preparing for launching the mass nucleic acid test.
In order to cooperate on epidemic prevention and control work of the SAR government, a mass nucleic acid test has been implemented from today, 25 September (Saturday) at 3 pm to 28 September (Tuesday) at 3 pm. The Novel Coronavirus Response and Coordination Centre, Unitary Police Services and several members of civil defense structure, use the method of two centres in parallel, to jointly do the test and relevant inspection as well as ensure smooth operation and release of information.
The mass nucleic acid test started at 3 pm sharp today (25 September). The operation in each station is generally smooth. The average waiting time is about 30 minutes. As at 7 o'clock, the total number of bookings was 206,000; the oropharyngeal type accounted for about 60%, and the nasopharyngeal type accounted for about 40%.
At present, there are sufficient places at the 52 stations. The Novel Coronavirus Response and Coordination Centre appeals to citizens to actively respond to the request, make a booking as soon as possible and arrive at the station on time for the test.
View gallery