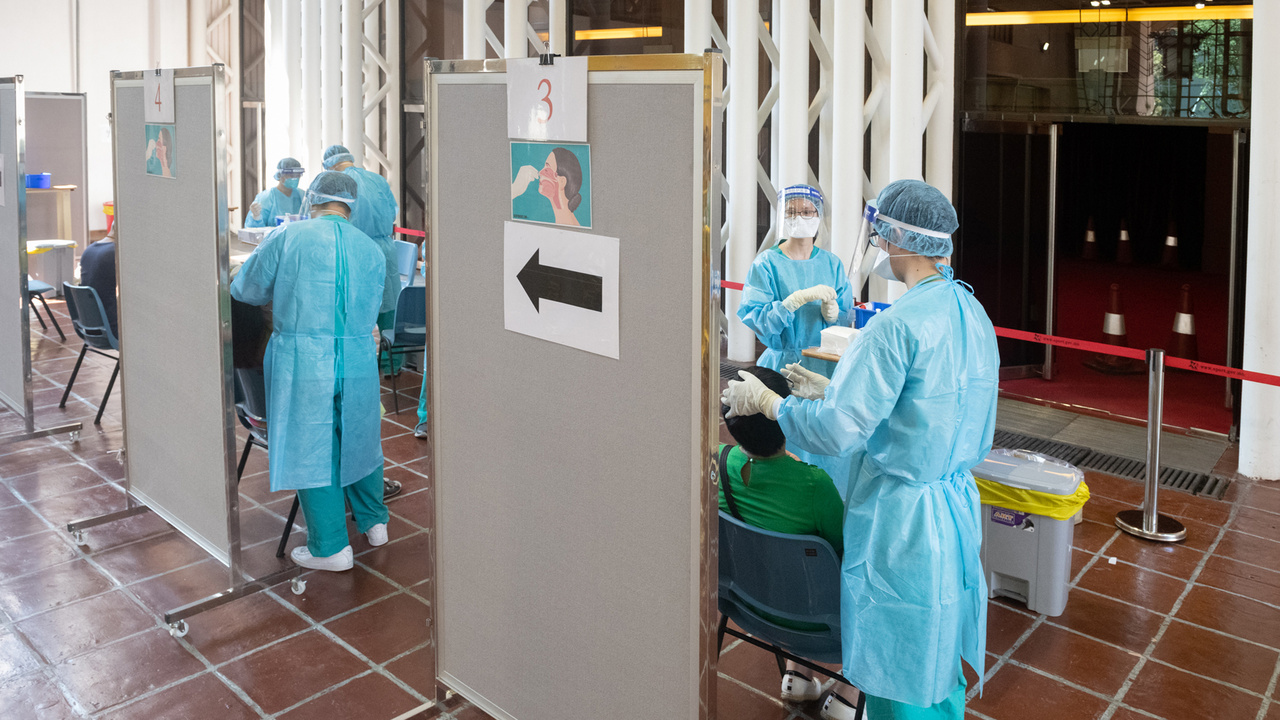 The Novel Coronavirus Response and Coordination Centre (hereinafter referred to as "the Centre") states that, to facilitate residents in yellow-coded zones to undergo nucleic acid tests as required, specific NAT stations have been set up in the following locations:
Coloane Residents Association
Opening hours for today (7 October): 4:00 pm to 8:00 pm
Patane Activity Centre
Opening hours for tomorrow (8 October): 4:00 pm to 8:00 pm
Macao Federation of Trade Unions Workers Stadium
Opening hours for tomorrow (8 October): 10:00 am to 8:00 pm
Kiang Wu Hospital
Opening hours for tomorrow (8 October): 9:00 am to 5:00 pm
The Centre reiterates that, individuals in yellow-coded zones are subject to regular nucleic acid tests on days 1, 2, 3, 5, 8, 11 and 14. If all tests in the 14-day period are confirmed as negative, relevant zones can be unblocked, and the health code of people in such zones will become green. The elderly, immobile persons or those in need may call the Social Welfare Bureau hotline at 28261126 or seek personnel at relevant prevention and control zone for assistance, and specific arrangement will be made by the Health Bureau.
It is emphasized that, should a person in a yellow-coded zone fail to submit to the testing within the specified period for two consecutive times, his/her health code will become red, and such person will be subject to mandatory isolation.
Apart from the above, anyone who believes they are at risk of COVID-19 infection may book a free nucleic acid test via this link (https://app.ssm.gov.mo/mandatoryrnatestbook). Sampling locations are at the Macao Forum and Pac On Ferry Terminal. Results of such tests are for screening purpose only, and will not be displayed on the Macao Health Code for border crossing purpose.
View gallery