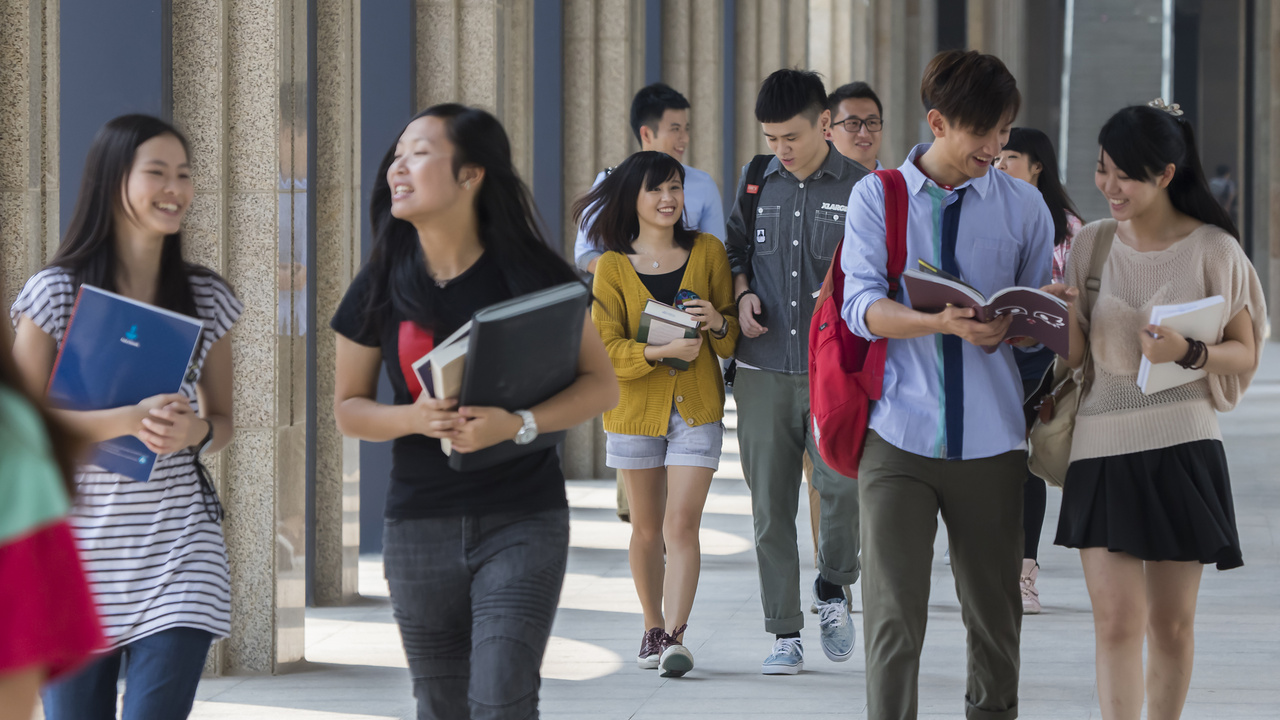 The Education and Youth Development Bureau (DSEDJ) continues to cooperate on the prevention and control of the epidemic. After listening to the opinions of the Health Department, and taking into account the preparation work of each school, if the epidemic continues to stabilize, non-tertiary education schools will resume classes from October 25 onwards, and higher education institutions can also resume face-to-face teaching from the same day. Schools and institutions must strictly implement various epidemic prevention guidelines issued by DSEDJ and the Health Department, thoroughly clean and disinfect the campus before the resumption of classes.
The centers under DSEDJ, Loving the Country, Loving Macao Education Base for Young People, Patriotic Sentiment Pavilion, youth hostels, Youth Art Exhibition and Performance Hall, the gymnasium of Escola Luso-Chinesa Técnico-Profissional, study rooms will be reopened to the public from October 22 onwards. Residents who enter the venues must follow the instructions of the staff on site, wear a mask, measure their body temperature, and present the Macao Health Code. People flow control measures will be taken to limit the number of people on site.
At the same time, in accordance with the "Guidelines on COVID-19 Vaccination and Nucleic Acid Testing for Staff" issued by Health Bureau on September 13, and the notification given by DSEDJ to colleges, universities and non-tertiary education schools on September 30: From October 25 onwards, all faculty members and college students, teaching staff of non-tertiary education schools must present proof of having received at least one jab of a COVID-19 vaccine, or proof of a negative COVID-19 nucleic acid test result issued within seven days when entering the campus. The private continuing education institutions and private supplementary education support centres should also implement the said guidelines from the same day and resume the courses under the Continuing Education Development Plan.
The data show that the number of vaccinated teaching staff and students in higher education institutions and non-tertiary education schools is increasing. More than 22,000 people in non-tertiary education schools have received at least one dose or more of the vaccine; the vaccination rate among teaching staff is nearly 80% and that among students over the age of 12 is about 40%. The number of faculty members and college students who have received at least one dose or more of the vaccine has exceeded 33,000; the vaccination rate among the faculty members is nearly 80 % and that among college students is more than 60%.
In order to protect the health and safety of teachers and students, DSEDJ once again appeals to all eligible school staff and students to get vaccinated against COVID-19 as soon as possible.
View gallery