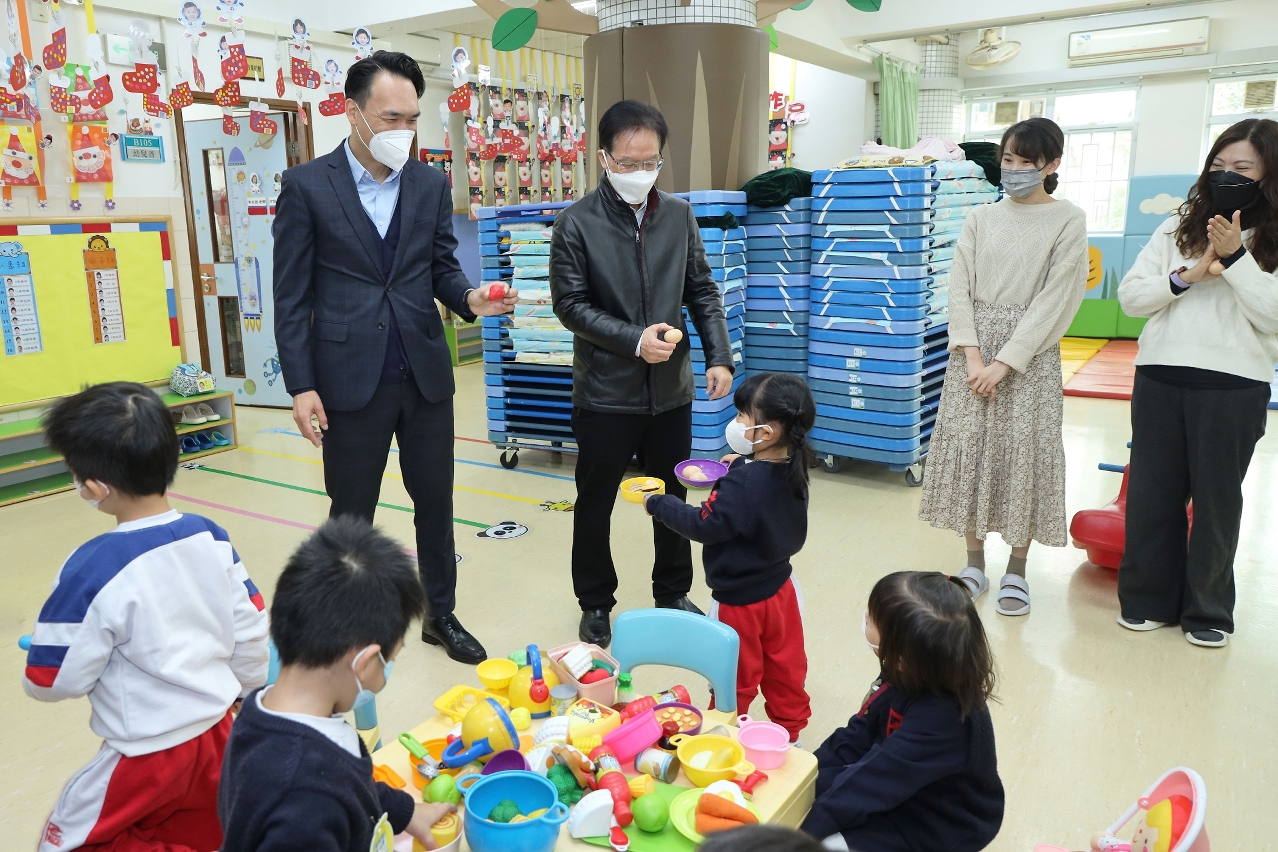 Kong Chi Meng, Director of the DSEDJ visited several local schools in Macao with other DSEDJ heads today (Jan 3) to learn about the implementation of friendly measures.
In order to avoid epidemic peaks, the Education and Youth Development Bureau (DSEDJ) coordinated non-tertiary schools in Macao to extend the holiday and resume classes on January 9. After asking schools about the health conditions of teachers and students and consulting the health department, the DSEDJ announces the epidemic prevention measures as follows:
1. Starting from the resumption of classes on January 9, all teachers and students must take an antigen rapid test and upload the result on Macao Health Code before returning to school every day. Those with a positive result cannot return to school. After listening to the opinions of the health department, teachers and students who have been infected with Covid-19 after November 28, 2022 do not need to take the rapid antigen test every day. Schools may remind parents to assist students to take the test and check their test results. The DSEDJ has already distributed enough rapid antigen test kits to schools for teachers and students to use.
2. Schools temporarily maintain the standard of a 5-day class suspension if there are 4 or more new positive or confirmed cases in such class within the same day.
3. Teachers and students with a red health code do not return to school. If students face special circumstances, especially when students studying in special education, pre-primary education, and primary education have discomfort or face other circumstances during their recovery, their schools may handle their application for absence at the schools' discretion and make adjustment for their assessment.
4. The examination for the joint admission of Macao recommended students by ordinary universities in mainland China will be held on January 7 and 8, 2023 as originally planned. In order to ensure that the exam goes smoothly and candidates are not affected by the epidemic, the DSEDJ has set up an examination venue and formulated a backstage support plan for this purpose. All candidates are required to take a rapid antigen test on January 6, 7, and 8 and report the result on the health code. On the day of the exam, candidates with red health code will take the test online at home, and other candidates must go to the examination venue to take the exam. For details, candidates can refer to the exam instructions and epidemic prevention instructions on the admission ticket.
Cross-border students should pay close attention to the latest border-crossing arrangements between Zhuhai and Macao, and parents should pay attention to the information released by schools.
For other specific campus epidemic prevention measures, the DSEDJ has formulated relevant guidelines and announced to schools. The DSEDJ will continue to maintain close communication with the health department, and make necessary adjustment to the school's epidemic prevention measures according to the actual situation.
View gallery