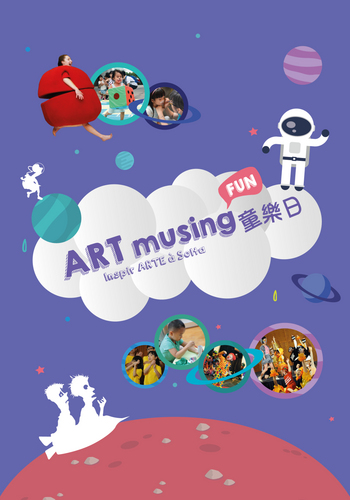 ARTmusing Fun Kids' best time at CCM
The Macao Cultural Centre, under the auspices of the Cultural Affairs Bureau is inviting children and parents to join the ARTmusing Fun, an event taking place at CCM on August 27 (Sunday) celebrating the end of the warm season. The day will be filled with a succession of colourful plays and creative workshops, entertaining a young crowd of thousands, introducing families and friends to a dynamic universe of songs and dance.
This year's workshop Musical GoGoGo's little participants will treat the audience to a variety of acts, through which the kids will perform well-known numbers selected out of musical favourites.
Participants in the workshop Clowning Time will be spreading laughter as they perform the newly learned tricks and the Puppet Magicians will be joined by instructors to perform and display their own puppets. Adding to the party atmosphere, the Macao Cultural Centre's Children's Choir will perform a crossover between musical and physical theatre elements in a lively mini-concert!
Besides the skill display by CCM's young performers, a group of local artists prepared a series of amusing and creative vignettes, ranging from imaginative storytelling to bubble clowning, and a backstage tour that will unveil many secrets behind the curtains. Amongst face painting and puppet creative fun, those who can't wait to join the action will find costume and painting corners in the venue and even a Mini-Catwalk inviting three-year olds and above to dress-up as their favourite characters. There is also room for the little film lovers to enjoy the screening of local animations at the mini-cinema. The Macao Art Museum will also be joining the fun this year, with a costume parade and two entertaining workshops. While Art Jamming will guide the children to create new, colourful galaxies, the little ones will also be discovering Van Gogh's starry paintings.
ARTmusing Fun is a free admission event and will be starting from 3:30 p.m. at CCM. All interested in participating in both the "Mini-Catwalk" and "Discovering Van Gogh" are required to go through pre-registration.
For more details and registrations please visit www.ccm.gov.mo or call (853) 2870 0699.
View gallery