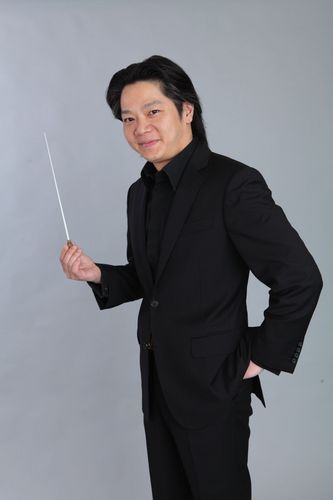 The Assistant Conductor of the Macao Orchestra, Francis Kan
The "Children's Day Concert – The Adventure of DoReMi", part of the Special Productions Series, presented by the Macao Orchestra under the Cultural Affairs Bureau, has been enthusiastically sought-after by the public. Tickets for the concert quickly sold out after going on sale. Considering the high public demand, the Macao Orchestra is offering an additional concert, aimed at children aged 3 or above, on 3 June, at 5pm. Tickets for this additional concert are available at the Macau Ticketing Network.
The Little Mountain Arts Association was specially invited to present a play in this concert, bringing to the stage a fusion between an original story and classical music. The play narrates the story of a Princess who, after failing her music examinations, issues an edict to forbid music in the whole kingdom. Uncle Music, the last musician in town, tries to encourage the Princess by introducing her the music fairy DoReMi, and they start a happy musical journey together. In the concert, the Macao Orchestra, under the baton of OM's Assistant Conductor Francis Kan, presents a number of familiar pieces such as the lively The Waltzing Catby Leroy Anderson, The Carnival of the Animals - The Elephant by Saint-Saëns, and the classic American film score of the movie "The Pink Panther", among others, evoking happy memories both for adults and children.
Established ten years ago, the Little Mountain Arts Association is the first local arts organisation mainly dedicated to the development of parent-child oriented stage arts, cultivating the children's spirit through performing arts and encouraging creativity and thinking. It is also committed to promote the professionalism of Macao's theatre and provide more performance opportunities for theatre practitioners. The Little Mountain Arts Association has a rich performing experience. It has been invited to take part in the Expo 2010 in Shanghai and as the first children's theatre group to perform in the 9thChinese Drama Festival in Hangzhou in 2014. Its talent and professionalism have been widely recognized.
Tickets for the concert "Children's Day Concert – The Adventure of DoReMi" are priced at MOP120. Ticketing hotline: 2855 5555. For details and enquires about the programme, please visit the Macao Orchestra's website at www.om-macau.orgor follow the "MacaoOrchestra" official WeChat account.
View gallery