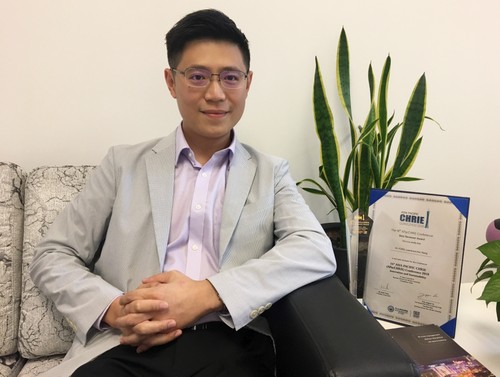 Fong receives the Best Reviewer Award
Lawrence Fong Hoc Nang, an assistant professor of international integrated resort management from the Faculty of Business Administration, University of Macau (UM), received the Best Reviewer Award at the 16th Asia-Pacific CHRIE (ApacCHRIE) Conference. The award aims to motivate reviewers to deliver reviews on conference papers in a professional and efficient manner.
Held in Sun Yat-sen University in Guangzhou, this year's conference attracted approximately 300 experts and scholars in the field of hospitality and tourism from over 20 countries and regions, including the Unites States, the United Kingdom, Australia, Japan, South Korea, Singapore, mainland China, Hong Kong, and Macao. Among the 49 international paper reviewers, Fong was the only one to receive the Best Reviewer Award.
APacCHRIE is a branch of International CHRIE in the Asia-Pacific Region. Launched 15 years ago, its annual conference is now the most influential academic event in the areas of tourism, hospitality, and food and beverage management in the region.
View gallery