# Dance, Physical Theatre, Music
Experience the surprises of dance improvisation
Impromptu performances, which is an important aspect of contemporary art, can often bring surprises, and such fleeting moments cannot be repeated. Dancers from Macao and Mainland China as well as promising dancers from On Site – Outreach Incubation Programme will join hands with Macao musician Bruce Pun to present an improvised music and dance performance, giving audience an experience that can never be recreated, surprises and a taste of the contemporary art of the moment.
Duration: Approximately 30 minutes
Remarks:
Audience will receive one "On Site Footprint"sticker, please refer to the"On Site Footprint" webpagefor details.
Curator: Tracy Wong
Artistic Director and Programme Coordinator: Mao Wei
Producer: Sarah Sun
Video Artist: Kim Lei
Live Music: Bruce Pun
Dancers: Karen Hoi, Chole Lao, Ku Man Ian, Wong Kuai Man, Wan Chi Cheng, Chan Hio Cheng and Sou Chon Wai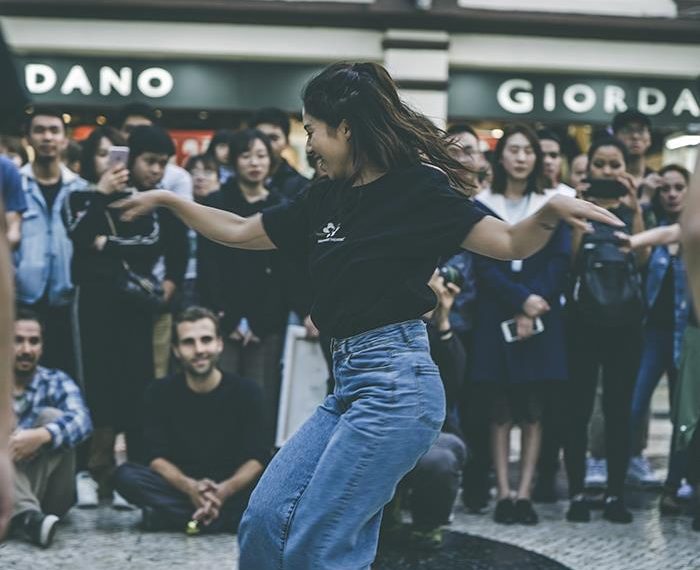 ---