#Photo Exhibition #Live Museum
Miró Miró on the wall, whose art is made for all?
Miró Lab invites participants to explore the wonderful art of the Spanish surrealist master Joan Miró, and more importantly, their own hidden artistic selves.
Composed of a photo exhibition and live museum, as well as workshops on body painting, movement, creative expressions and photo shooting, this electrifying programme embodies the artist's strong belief that art should be made accessible to all. What's more, the Miró Lab encourages participants to turn art into a part of themselves, literally and physically! They will be able to have not only a glimpse into the spirit and soul of the artist, but also an opportunity to creatively reinterpret his whimsical paintings with their own hands and body. Join us at the Miró Lab – it's a space full of spark and energy where you can surely let your creative juice flow!
Creation and Curator: Laura Nyögéri
Body Painting Artist: Sara Figueira
Photographers: Chico Silva and Luís Miguel Manhão Sou
Artists: Mafalda Ramos, Catarina Torrado, Madalena Lopes, Luísa Vilão, Beatriz Leal, Carlota Veiga, Lara Araújo, Lara Covas, Luna Gomes, Rodrigo Leite and Inês Capela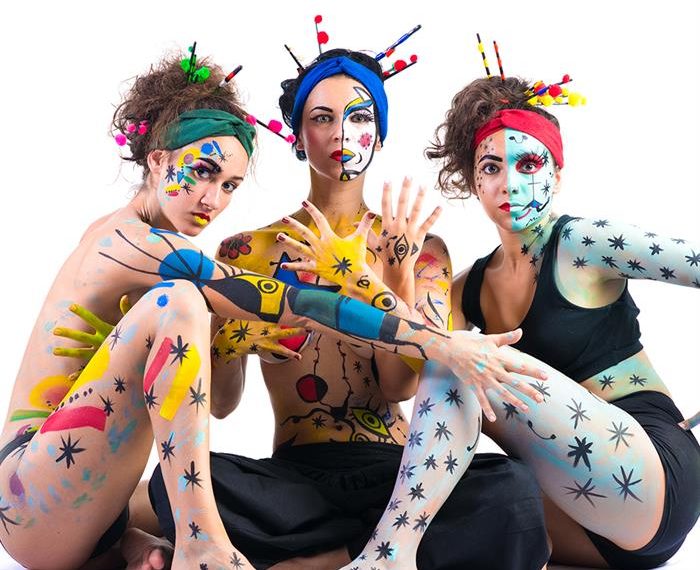 ---