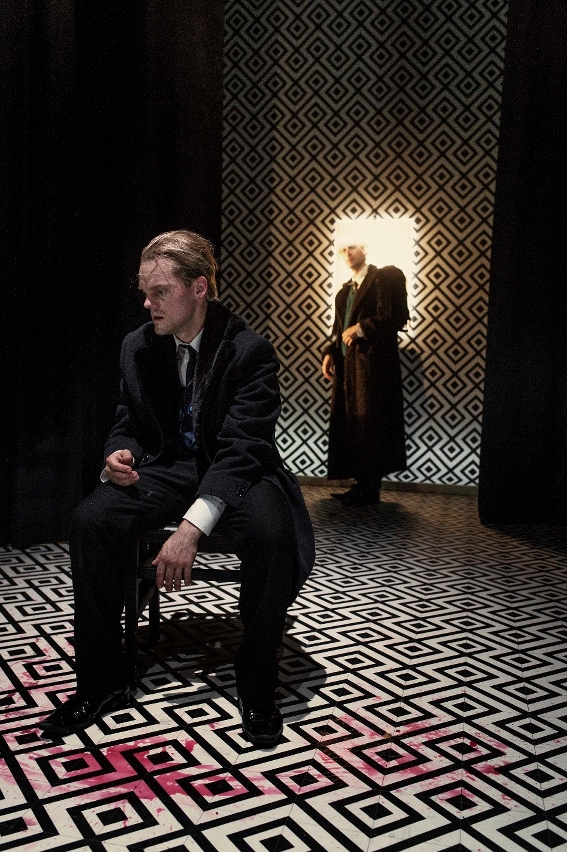 The Odyssey – A wandering journey based on Homer (Photo caption: Armin Smailovic)
The 30th Macao Arts Festival (MAF), organized by the Cultural Affairs Bureau (IC, from the Portuguese acronym), held from 3 May to 2 June, presents The Odyssey – A wandering journey based on Homer, by Thalia Theater from Germany on 18 and 19 May, at 8:00pm, at the Macao Cultural Centre Small Auditorium.
Ulysses is a significant prototype in the great Homeric Hymns. After the Trojan War, Ulysses, the hero, endured ten years of trials and tribulations on his journey back home. His story was recorded in the Odyssey, one of the two major ancient Greek epic poems attributed to Homer, in which the major themes of civilisation, such as "journey", "lost", and "returning", were explored.
The Odyssey – A wandering journey based on Homer, directed by German theatre director Antú Romero Nunes, who is actually of Portuguese and Chinese descent, focuses on the incident where Ulysses' sons, Telemachus and Telegonous, finally meet as young men and go on to assimilate their father's violent stories together. In witty dialogues, a fratricidal struggle unfolds to the favour and love of the already dead father, peppered with magic tricks. Through minimal yet occult artistic style, as well as plots full of dark humour, the several grand themes in Ulysses' story are condensed into a compact 90-minute performance. Led by two exceptional actors, Thomas Niehaus and Paul Schröder, the performance provides a contemporary perspective to this ancient myth.
The Thalia Theater is one of Germany's oldest theatres and one of the three state theatres in Hamburg. It was founded by Chérie Maurice in November 1843, and was directed by renowned theatre makers like Willy Maertens, Boy Gobert and Jürgen Flimm. Joachim Lux took over in 2009 as artistic director. Its repertory is made up of old and new classics, including Shakespeare, Schiller, Lessing, Goethe, Sophokles, and Camus, as well as contemporary authors like Elfriede Jelinek and Peter Handke. It is also well known for adaptations of novels. Most established directors like Luk Perceval, Dimiter Gotscheff, Nicolas Stemann and Jan Bosse work here regularly, as well as young, talented newcomers like Jette Steckel and Antú Romero Nunes. The Thalia Theater regularly receives invitations to national and international festivals like the Theatertreffen, the Festival d'Avignon and the Wiener Festwochen, and has been repeatedly awarded Theatre of the Year by the magazine Theater Heute. Its productions in the last ten years have toured throughout Europe, and internationally to New York, Beijing, Rio de Janeiro, Seoul and Bogotá.
For more information about the performance, ticket purchase and discounts, please refer to the 30th MAF Booklet or download the booklet PDF version at www.icm.gov.mo/fam, follow the MAF's page on Facebook or subscribe to IC's WeChat account. Ticketing hotline: 2855 5555. Online ticket reservation: www.macauticket.com.
View gallery