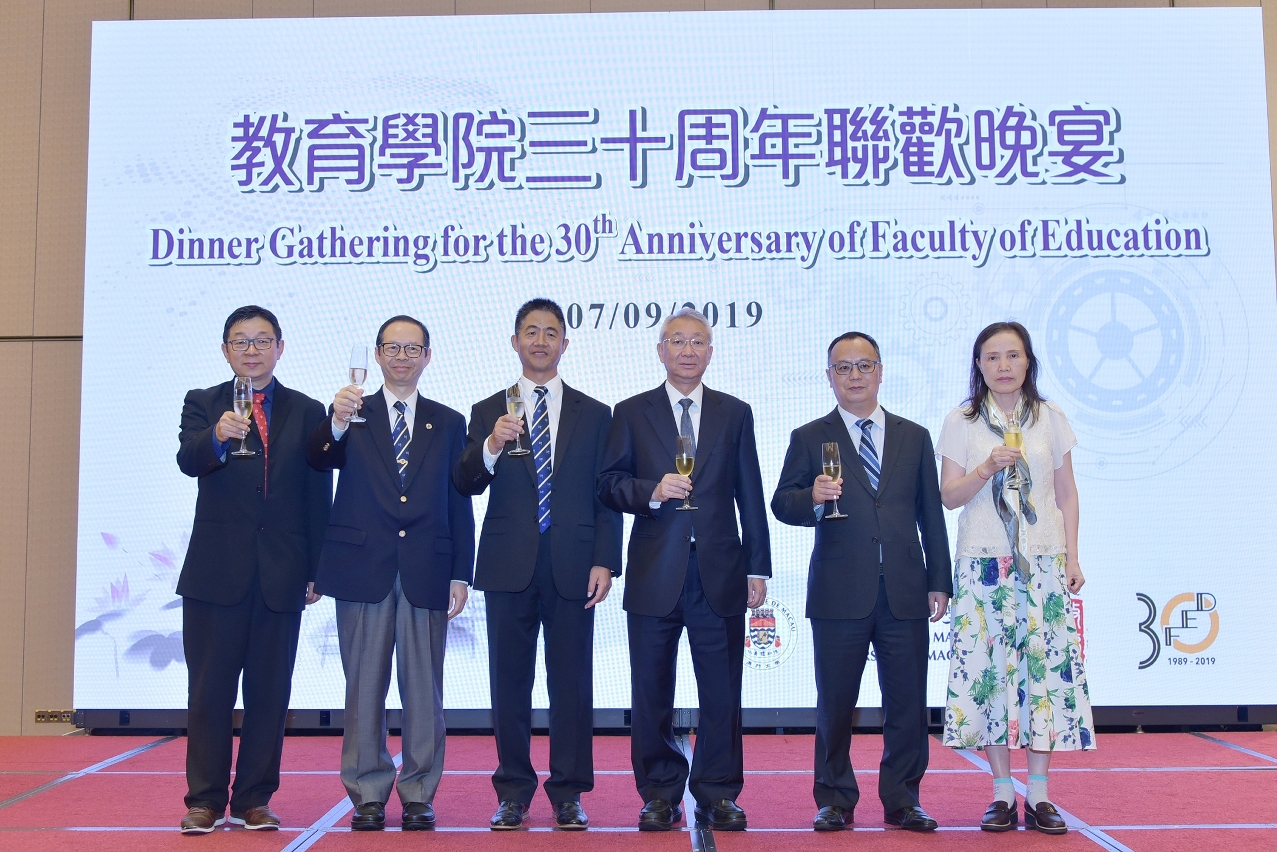 This year marks the 30th anniversary of the FED
This year marks the 30th anniversary of the University of Macau's (UM) Faculty of Education (FED). Over the past 30 years, the faculty has produced many outstanding graduates for society and has earned international recognition for the quality programmes it offers. In the Times Higher Education World University Rankings by Subject, UM is ranked in the 201-250 bracket in Education. Wang Chuang, dean of the FED, says that UM will continue to nurture outstanding professionals as usual to promote education development in Macao.
The FED has organised a series of activities to celebrate the anniversary. The celebration opened with a forum on education. Participants had in-depth discussions on topics related to education and institutional leadership. Professors from Beijing Normal University, the University of Hong Kong, the Chinese University of Hong Kong, and Taiwan Normal University gave keynote speeches.
The FED also held a dinner to celebrate the anniversary. UM alumni, as well as principals and teachers from local secondary and primary schools, attended the event to witness the important milestone in the FED's history. During the event, UM students and students from Shaanxi Normal University gave performances. A cheque presentation and agreement signing ceremony for the FED Tin Ka Ping Scholarship was also held. A photo exhibition about the FED's development over the past three decades is being held on the ground floor of the FED building (E33). It will last until 30 April 2020. All are welcome.
View gallery