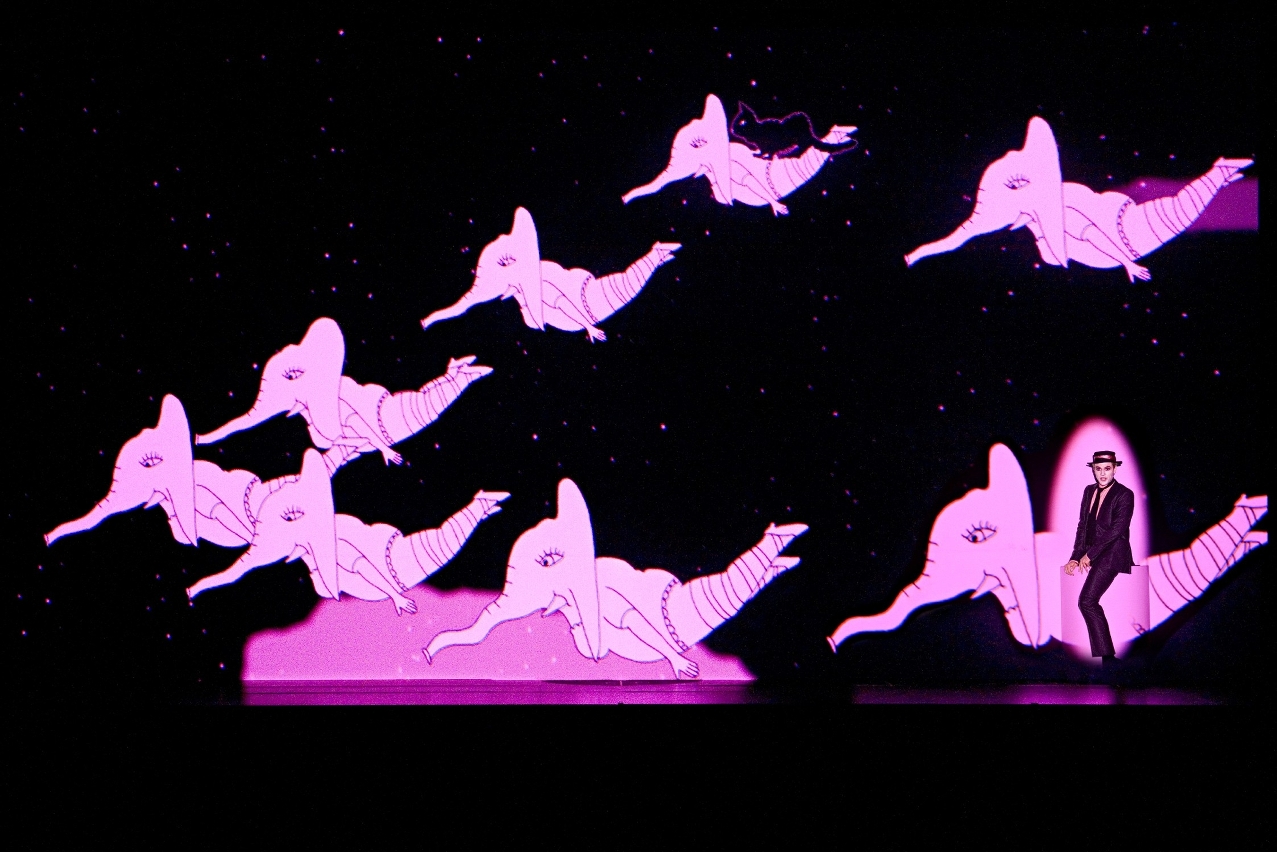 The Magic Flute(Photo Credit:Iko Freese_drama-berlin.de〉
The opening ceremony of the 33rd Macao International Music Festival (MIMF), organized by the Cultural Affairs Bureau (IC), will be held on 4 October, at 7:40pm, at the lobby of the Macao Cultural Centre. The public is welcome to participate in the ceremony.
The theme of this year's Festival is "The Instrumentalist", offering 17 programmes and a total of 22 excellent performances. The opening performance, the opera in two acts The Magic Flute is staged at the Macao Cultural Centre Grand Auditorium at 8pm on 4 and 5 October and at 3pm on 6 October. Produced by the Komische Oper Berlin and British theatre group "1927", this innovative opera production blends film animation and live singing and makes a breakthrough in the traditional operatic presentation. Trio Mediaeval from Norway presents the concerts Aquilonis and Folk Songs at the Dom Pedro V Theatre at 8pm on 5 and 6 October, respectively,allowing music aficionados to indulge in the world of vocal music. Spectators with tickets are advised to arrive on time.
This edition of the MIMF offers a rich variety of programmes, bringing a grand musical feast:: the multi-Grammy Award jazz musician Billy Childs will join hands with three exceptional jazz musicians to present a mesmerising night of jazz at Macao Cultural Centre Grand Auditorium; American multi-instrumentalist Peter Broderick will unfold his extraordinary musical skills at the Taipa Houses Amphitheatre; the Sejong Soloists will team up with Macao's violin prodigy, Sophia Su, to present Haydn's Violin Concerto No. 1, in the concert Serenade of Strings. Performances such as Dorian Wind Quintet, Pontos nos Is, When the East Meets the West in Music, Bravo Macao! and Encounter Four Seasons are also not to be missed.
In addition, "The Charm of Musical Instruments" prize game is launched from today to 30 October on the MIMF website. Participates who visit the game interface on the 33rd MIMF's official website, pair the musical instruments with the programme of this year's Festival correctly and fill in their personal details, will stand a chance to win fabulous prizes in a lucky draw. For more information about 33rd MIMF, please visit the Festival's website at www.icm.gov.mo/fimm and the MIMF's page on Facebook. 24-hour ticketing hotlines: 2855 5555. Ticketing website: www.macauticket.com.
View gallery
---
Attachments