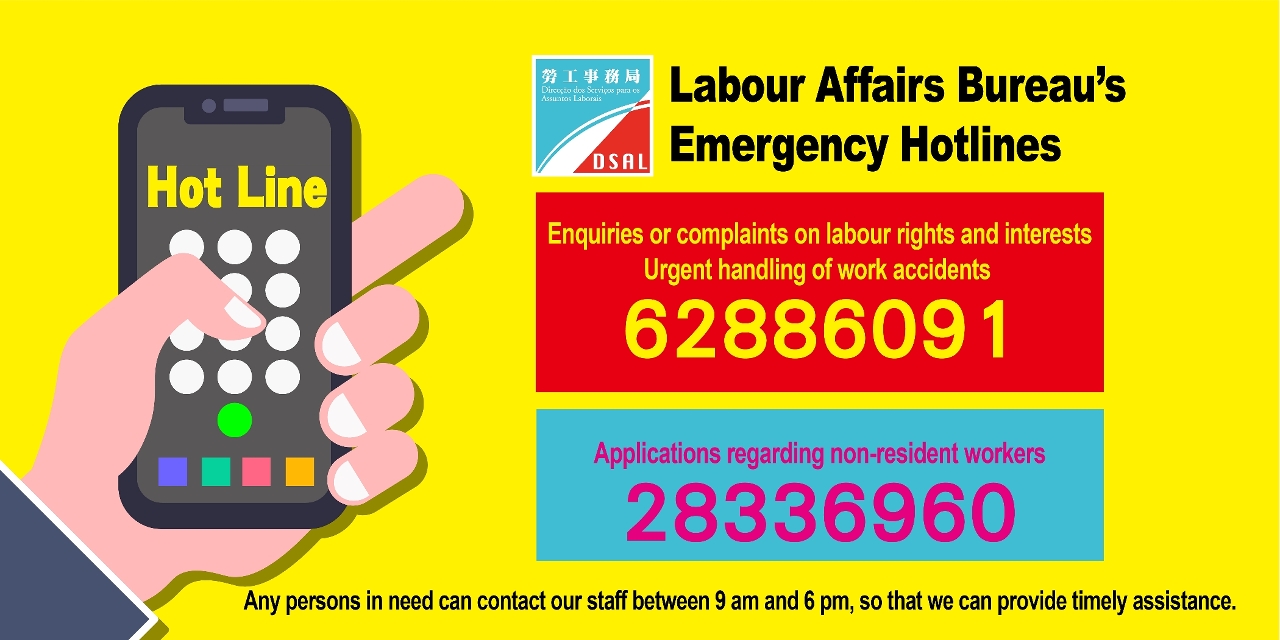 labour affairs bureau's emergency hotlines
Regarding the media report recently that around 20 non-resident workers were suspected to have been dismissed in an unfair way, the Labour Affairs Bureau is highly concerned about the incident, and has already contacted the workers and the employer representatives to follow it up.
The above mentioned incident is mainly related to the work arrangement issues caused by the temporary closure of the relevant business premises. After the co-ordination, both parties have a clear knowledge that there are no dismissals. The employer representatives agree to protect the labour rights and interests of their workers according to the law, and coordinate with their workers about the work arrangements during the closure period.
To be in line with the SAR government's preventive measures against the epidemic, all of the public service points of the Bureau continue to be temporarily closed until the 16th of this month. However, the Bureau has arranged our staff to be on duty during this period. If members of the public have any enquires on labour rights and interests, or any urgent complaints, they can call the emergency hotline 62886091 between 9 am and 6 pm to contact our staff, so that we are able to provide assistance in a timely manner.
View gallery