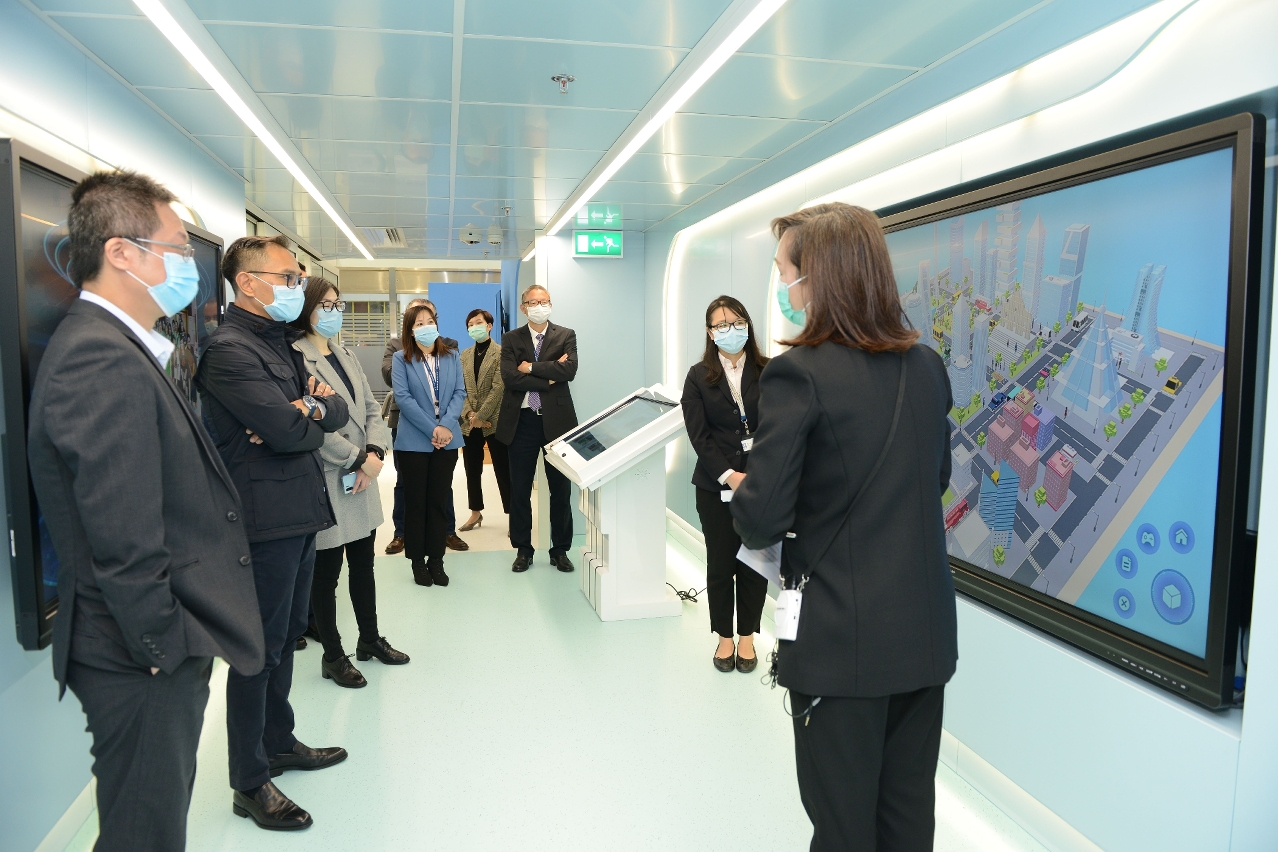 1. The Commissioner Against Corruption, Chan Tsz King, visiting the renovated Branch Office at Areia Preta
The Branch Office of the CCAC at Areia Preta is now reopen to the public following the completion of interior renovation. The Commissioner Against Corruption, Chan Tsz King, officiated at the reopening ceremony today (6th March). He hopes that the Branch Office will work more effectively for promotion and education after reopening. The CCAC will continue to fully implement the two-pronged anti-corruption policy which focuses on both suppression and prevention. The renovated Branch Office, which caters better for the needs related to the services to be provided for citizens and promotion and education of integrity, will further strengthen the connection with schools and the community in order to join hands with citizens to build a clean society.
In addition to the refurbished facilities, namely the reception desk and the complaint reception room, there are a multimedia exhibition area and an interactive classroom in the Branch Office. The new multimedia teaching-learning equipment will help the primary students who participate in the "New Generation of Integrity – Education Programme on Honesty for Primary Students" and the general public have an in-depth understanding of the works of the CCAC and the culture of honesty and integrity. Schools and civil associations are welcomed to visit the Branch Office by appointment.
Located at Rua 1.º de Maio, n.os 68-72, Edf. U Wa, r/c, Areia Preta, Macau, the Branch Office at Areia Preta is open every Monday to Friday from 9:00 to 19:00 (without lunch break). Its telephone number and fax number are 2845 3636 and 2845 3611 respectively.
In addition, for prevention of virus outbreak, any person, before entering the offices, must go through the temperature check, wear a face mask and submit a health declaration according to the instructions of the Health Bureau.
View gallery