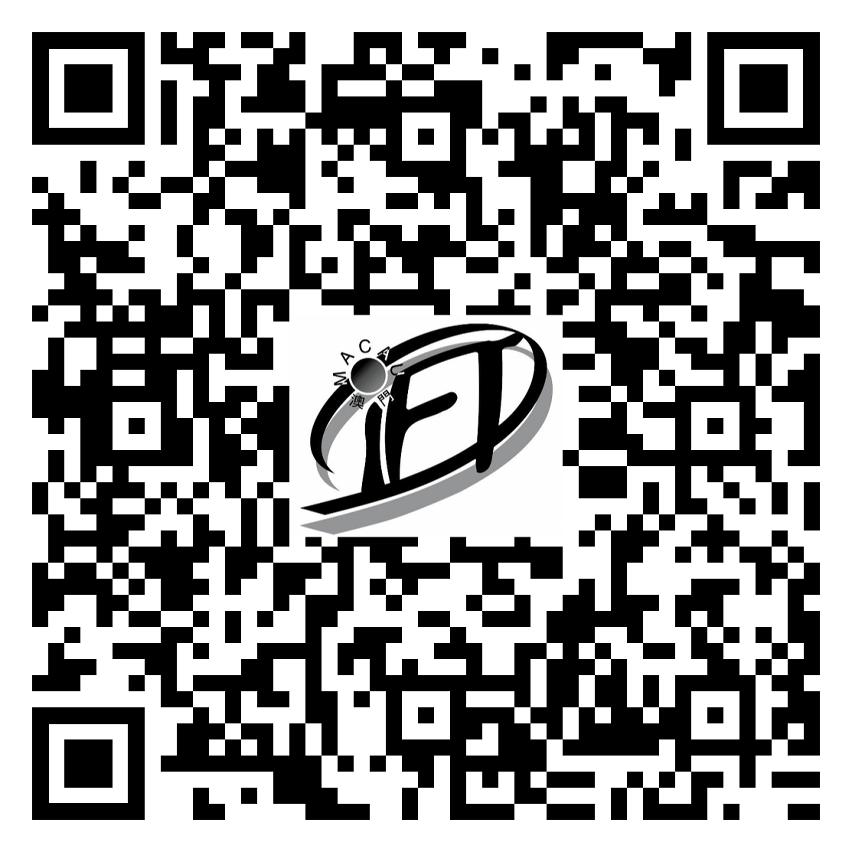 online seminar QR code
Macao Institute for Tourism Studies (IFTM) launched its first postgraduate programmes last year. Making full use of the unique advantages and various resources of tourism education in Macao, the programmes will help enhance the professionalism of tourism practitioners in Macao and the entire Guangdong-Hong Kong-Macao Greater Bay Area while promoting the sustainable development of the tourism industry in the region. The 2020/21 academic year postgraduate programmes are open for application from 14 April to 31 May to provide further study opportunities for those who wish to improve their professionalism.
Currently 45 students including local students and students from the Mainland, Hong Kong and Malaysia are taking IFTM postgraduate programmes. They are registered in the Postgraduate Diploma (PgD) programme "International Hospitality and Tourism Management", three Master of Science (MSc) programmes "International Hospitality Management", "Hospitality and Tourism Management" and "International Food and Beverage Management", as well as the Doctor of Philosophy (PhD) programme "Hospitality and Tourism Management". Upon completion of the PgD programme, the credits obtained can be transferred to IFTM's MSc programmes. This flexible method has been widely popular since its launch.
The 2020/21 academic year PgD and MSc programmes are open for application from 14 April to 31 May, and the PhD programme is open all year round, for those who are interested in enhancing their professionalism and creating better conditions for their future career development. For more information about IFTM and its programmes, please register for the online seminar held on 24 April. For registration, please scan the QR code or contact the Admission and Registration Division of Pedagogic Affairs Department via phone (+853 2856-1252) or email (admission@ift.edu.mo).
To provide quality tourism education is an important mission of IFTM. It has been making continuous efforts to improve its programmes and its quality of education has achieved international recognition. According to the 2020 QS World University Rankings in the subject area of Hospitality and Leisure Management, the publisher QS Quacquarelli Symonds Ltd evaluated 1,636 universities worldwide and ranked IFTM fourteenth in the world, second in Asia (and Greater China), and first in Macao.
View gallery