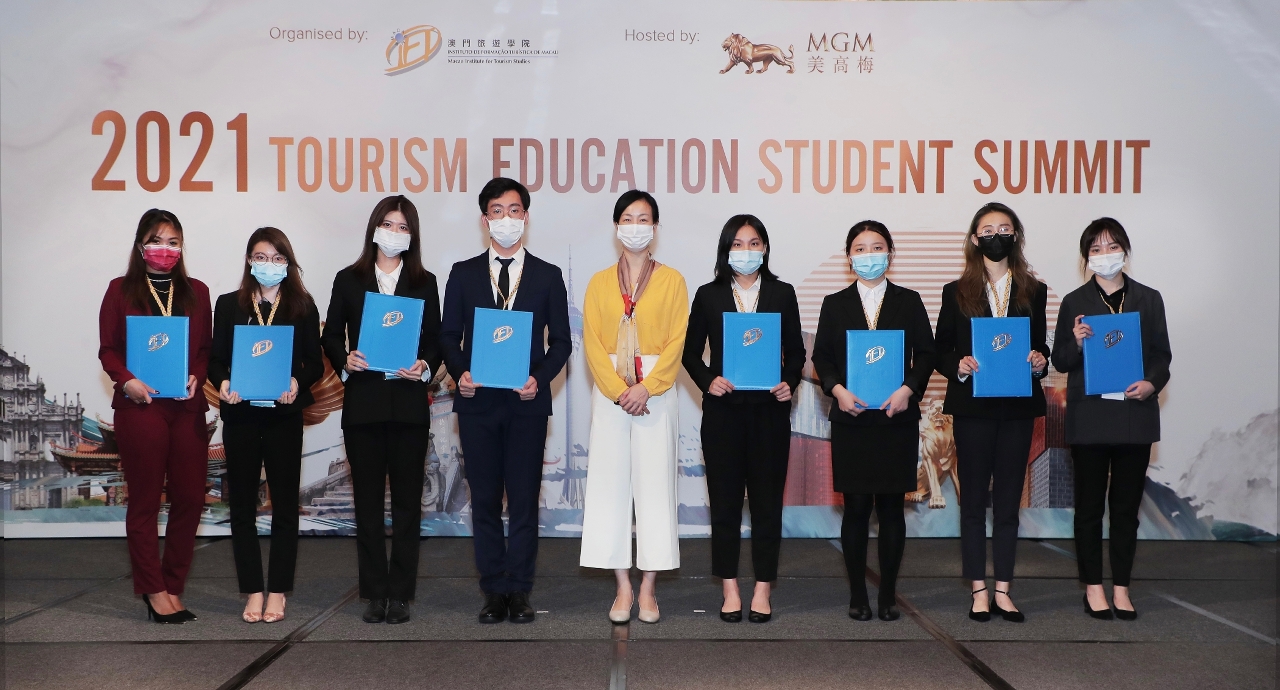 IFTM TEd Summit 2021
The Macao Institute for Tourism Studies (IFTM) is collaborating with MGM in hosting this year's 6th annual Tourism Education Student Summit event (TEd Summit-2021) on 26 May. This full-day event is an opportunity for final year undergraduate students to share their research findings with industry leaders and the community at large. This year, for the first time, students from the Greater Bay Area will be joining in to present their research alongside local students. Also, for the first time, the TEd Summit will be live-streamed to enable an external audience to enter the MGM MACAU conference venue virtually.
This unique event is an opportunity for outstanding students from the region to engage with industry in a discussion about the future development of tourism and hospitality within Macao and the Greater Bay Area. IFTM views the training of young researchers as a strategic feature of its programmes. The skills required in the research process, such as critical thinking, problem identification and solution, analysis and deduction equip new graduates with qualities that are essential for the continuous growth of the tourism sector.
It is through events such as TEd Summit-2021 that strategic stakeholders can preview the next generation of future hospitality and tourism leaders, who have their finger on the pulse of the current state of affairs within the Macao and Greater Bay Area tourism industry.Wider recognition for the event was garnered when it received a 2020 PATA Gold Award in the area of human capital development.
This year's event welcomes two inspirational keynote speakers. Dr. Jingjing Yang, who delivers the academic keynote address on Government-Industry-Education-Research collaboration. As an internationally recognised researcher and Associate editor (China) of the leading SSCI management journal Tourism Management, her collaborative work with multi-lateral stakeholders in a wide range of research areas adds value to this year's event. The event this year is doubly honoured to welcome the Director of the Macao Government Tourism Office (MGTO), Dra. Maria Helena de Senna Fernandes, who delivers the industry keynote. There is no doubt that both student researchers and industry leaders will be interested in hearing from Dra. Fernandes, who has earned her reputation as a strategic leader navigating the tourism industry amidst global crisis.
View gallery