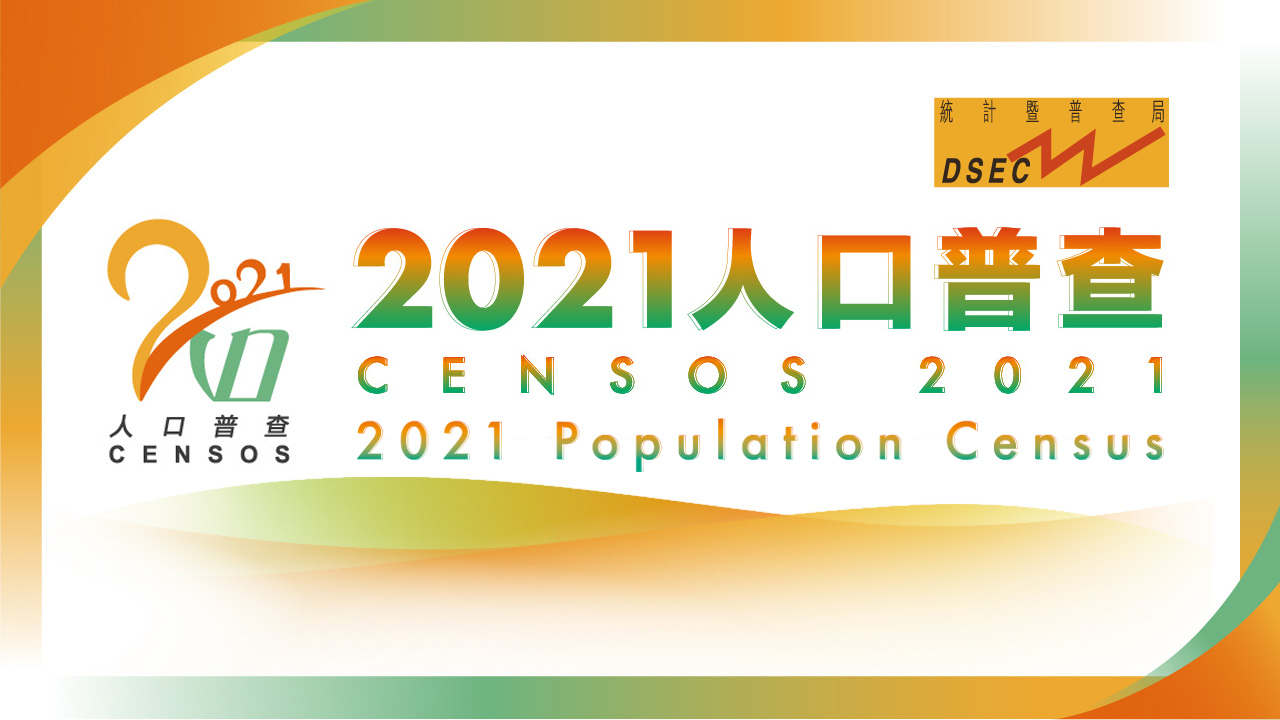 2021 Population Census
To ensure a smooth operation of the decennial Population Census, the largest statistical project in Macao, the Statistics and Census Service (DSEC) has started preparations since 2019, including the design of Census questionnaire and the conduction of a pilot survey. The first phase of data collection was completed in May this year and the second phase will commence in August to collect data from over 270,000 residential, industrial and commercial units in Macao.
Regarding the design of Census questionnaire, DSEC conducted consultations on the questionnaire content of the 2021 Population Census from September to October 2019, with a total of 148 bodies including public departments, associations, tertiary institutions, as well as members of the Legislative Assembly and the Consultative Committee of Statistics. After analysing the feedback, DSEC introduced new data topics on self-care ability of population aged 60 and above and their caregivers, as well as on inter-generational co-residence, to this round of Population Census to meet the needs of data users for relevant information. Besides, DSEC conducted a pilot survey for the Population Census in Areia Preta in August last year to test the questionnaire design, information systems and work procedures, which has helped enhance the Census operation.
Data collection for the 2021 Population Census is carried out in two phases, with the first phase having been conducted from April to May this year to collect information on the marine population and individuals living in collective living quarters (e.g. dormitories and staff quarters). The second phase of data collection will take place from 7 to 21 August this year, which covers all residential, industrial and commercial units in Macao, totalling over 270,000 units. All households will receive a notification letter of the 2021 Population Census from DSEC in early August. Individuals living or staying in these units are included in the Census. More than 2,000 temporary workers were recruited online early this year to assist in data collection and other routine work for the second phase. Training has already begun to equip Census officers with the required professional skills and knowledge.
Census results are crucial to the development of Macao and serve as an important reference source for government policy formulation as well as planning of the different community sectors. DSEC expresses gratitude to relevant public departments, tertiary institutions and associations for their support and co-operation, which contributed to the successful completion of the first phase of data collection, and appeals to the public to support the second phase of data collection. For more information, please visit the webpage of the 2021 Population Census (https://www.dsec.gov.mo/Censos2021).
View gallery